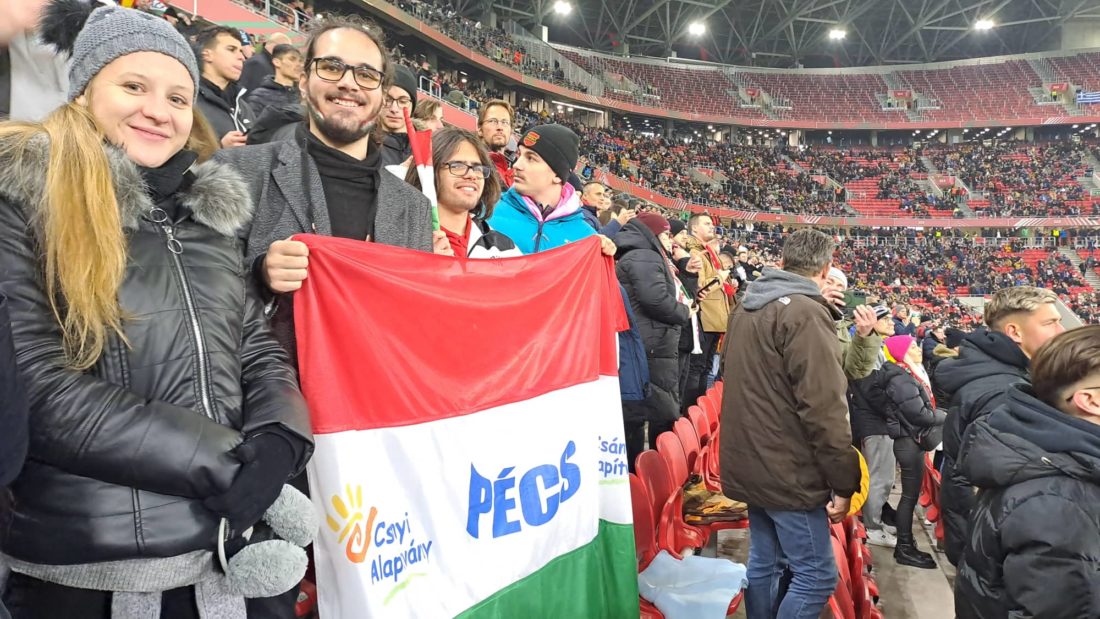 Balázs Dzsudzsák's farewell match
The Hungarian national football team played against Greece on Sunday evening in a friendly match for the last time in 2022 at the Puskás Arena. The match was won 2:1, and the Italian coach and the national football team finished another wonderful year.
It wasn't just the year that was over, but also Balázs Dzsudzsák has finished his career in the National team. A decade and a half after making his debut, the footballer, who enjoyed the trust of ten national team captains, was able to put on the national jersey for the last time. The last time was the 109th, which also meant that Balázs Dzsudzsák retired from the national team as the top starter in the all-time rankings. The Csányi Foundation fans travelled a long way to see it live. But it was worth watching this unforgettable match despite the cold, as Kalmar's last-minute free-kick goal caused such euphoria that everyone forgot they were freezing before. In addition, Dzsudzsák's farewell speech carried such a heartfelt message that it will be a great motivation for the generations to come, not only in sport but also in patriotism.
What do we take home from this match? That to do well in sport, and in everything else, you have to put your heart and soul into it, and that the key to success is never give up not even in hard times.
Thank you to the National team for this great experience, which we could see almost up close and personal, and to the Csányi Foundation for having us there to cheer!
The Csányi Foundation fans