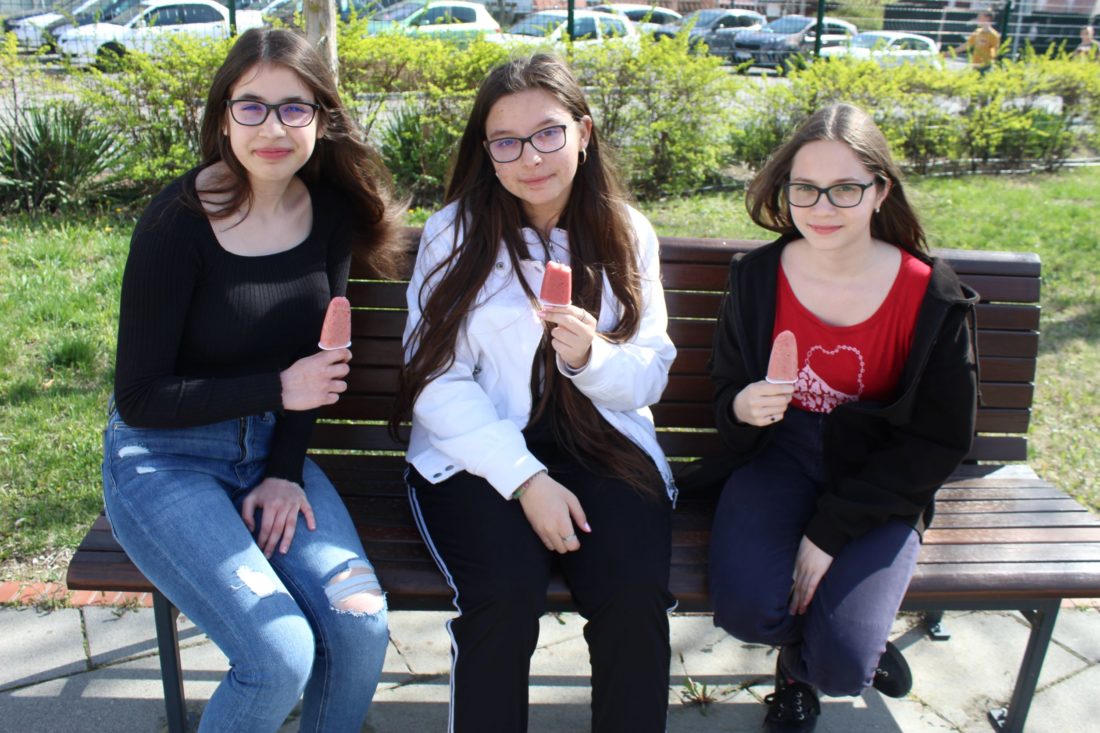 JUNGER TOUR AND FRUIT ICE CREAM
The first day of the spring break was spent in the Community House by group 4 of Jászság, as we will have an ECDL exam soon, so we tested our current knowledge in a test during the morning. Early in the morning, we made ourselves a fruit smoothie that many had just tasted for the first time and was very tasty for everyone. We also made ice cream, which froze perfectly in the afternoon. The icy delicacies made from 100% fruit were well served in the courtyard in the spring sunshine.
In the afternoon, we watched the movie Jungle Tour in the cinema, as the first place winner of the used battery collection competition at the Community House received a movie ticket as a gift to all J4 group members. It was a special pleasure for us that we were the only ones in the big hall of the cinema that early in the afternoon and could sit anywhere. At the end of the day, we played a few more foosball games with the older ones, who provided us with practical advice before the Life Path Day Tournament.