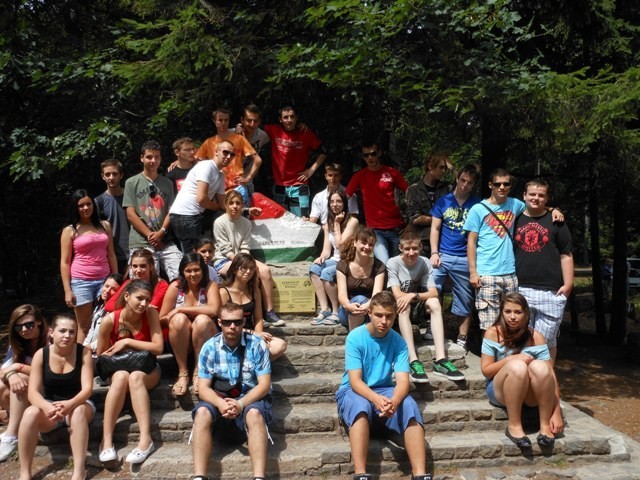 The 5th day
The last day of our Eger camp is just coming, because we are leaving tomorrow.
Our programme today consisted of four different activities. In the morning we went to the Dogcart Museum where our tour guide told us lots of information about the famous families who lived near here, their traveling habits and how the dogcarts were made. Our walk ended at the stables where we could see some horses, one prettier than the other. The building belongs to the Hungarian Museum of Science.
After a short bus ride we ended up at the highest point of the country, called Kékestető. We were there for some minutes, but it was enough to enjoy the breath-taking view given by the height, because we had to hurry to the Adventure Park of Sástó. I think we can say that it was the most enjoyable moment of the day.
Then we jumped on the bus and headed to Eger where we had a delicious lunch near the main square of the town, called Dobó Square. After lunch we had a trip to Szépasszonyvölgy where we had some freetime and we could walk along the wine cellars.
Now we are at our accommodation waiting for dinner and thinking about the previous days' exciting moments. According to all my group mates, I can say that we had a great time in Eger. We had a lot of fun with our friends in the nice weather. Bálint Bakonyi and Valentin György-Dávid, Kaposvár 3