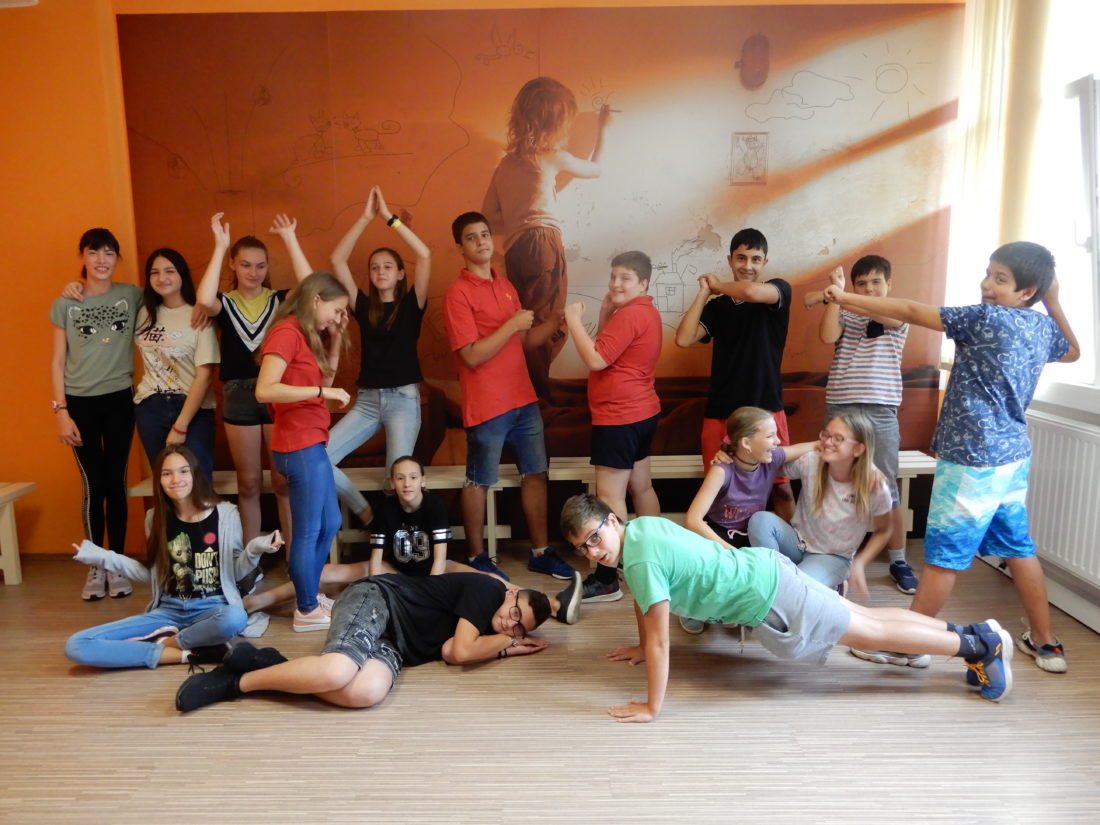 Health project week
The summer was said goodbye by members of the Kaposvár Group 4 with a health project week. Diverse, varied and most playful programs alternated this week. There was everything here, everyone found something to their liking out of the interesting options.
On our first day, we assessed our eating and exercise habits, had playful tasks, tests on food, played health bingo and activity, made posters and finally made our own snack, the fruit salad.
Many people's favorite was playing sports on Tuesday morning, with the little mentors, Sári Deák and Gábor Berta, and then we listened to Sári's presentation on safe transport, in connection with which the children were also given tasks. The afternoon was spent in the smart park.
Perhaps the most special program of the week was bubble football, they all had a great time, laughing big while trying to kick each other goals in the bubble. After a close fight, the teams also received a diploma.
On Thursday, with the help of personal trainer Dóra Soós, after a thorough warm-up, the children could get a glimpse of the cross training and there was also a food tasting, where it turned out how delicious a healthy snack can be. After lunch, nurse Beáta Illés held an interactive session where, among other things, they gathered their ideas about the elements of health, and at the end of the day, everyone could try out how beautiful the sound bowl sounds, how different it sounds in everyone's hands.
We closed the week at the Flower Bath.
Tired enough, but with a lot of knowledge, we finished our project week and, unfortunately, the summer.
"In the last week of our summer break, our group participated in a health project in Kaposvár. Our mentor, Méri, has enriched these few days with lots of super programs, such as games about healthy everyday life, conversations, bubble soccer, a sports competition and a hard workout held by trainer Dóra Soós. My favorite, the post-workout performance, was about healthy food, and in the end we could even taste snacks that don't harm our body. The fruit puree and banana chips tasted best, but the coconut chips and millet balls also won my liking. On the last day we went to the Flower Bath, where we could paddle, slide and talk. The week was in a great atmosphere from the beginning to the end and we got to know a lot of interesting things, I was very happy to spend in such company." Sarolta Kovács-Nagy, K4