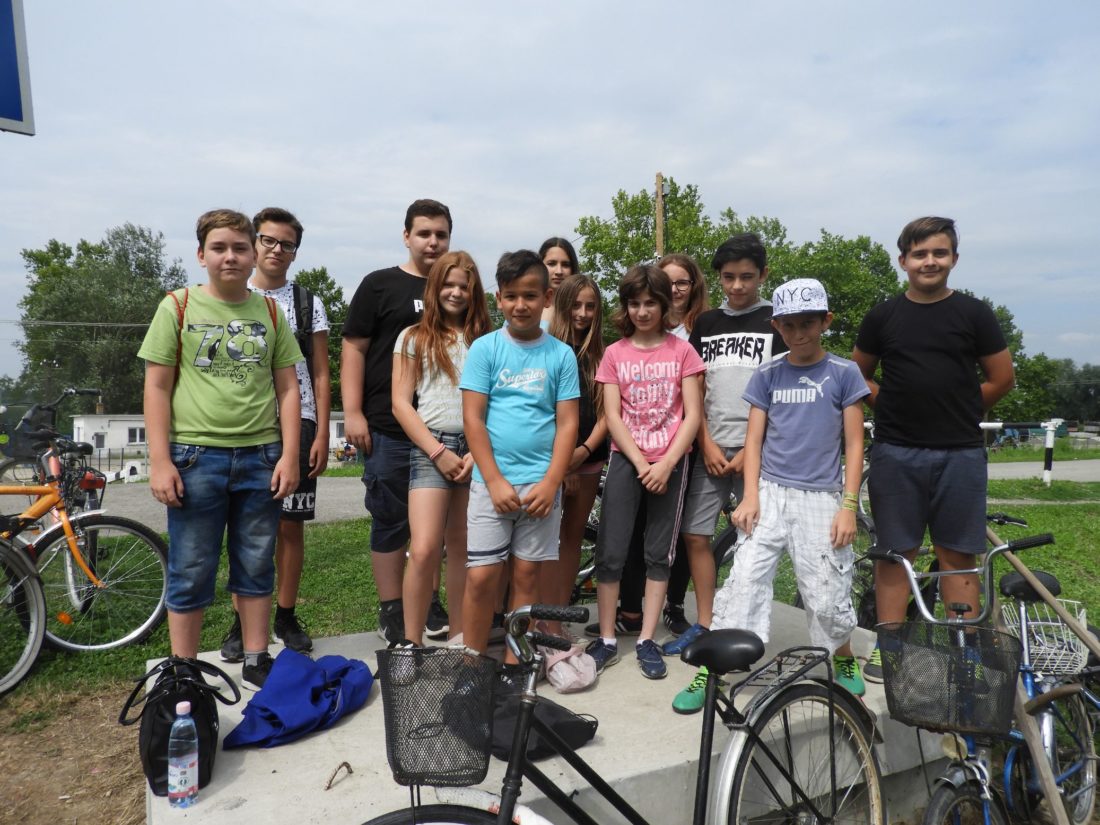 Healthy Camp
This week our topic is Health for our 3rd group in Mohács. On Monday we were very excited because we started our camp. On the first day of the camp Györgyi Godina visited us and gave a lecture on psychical and mental health.
" The best part was when we made body scrub from olive oil and sugar. The boys tried it, too. (Vanda Schochter)
" It was very funny when we smutched each other." (István Balog)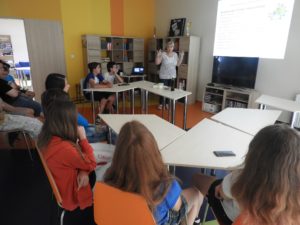 " We had a great Tuesday outside. We had a bike tour. We saw beautiful places and it was great to hear the sounds of the nature. We got tired and after lunch we had ice-cream." (Richárd Holzer)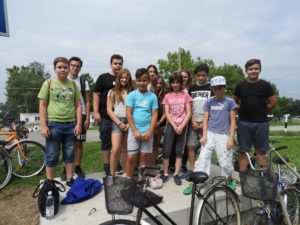 "We spent our Wednesday in the swimming-pool. Fortunately, the weather was very nice. We tried the pools and the slides, we jumped and we played a lot with balls." (Dorina Berényi)
"We threw the girls into the pools, we were having fun and were laughing a lot. We had a really cool day." (István Balog)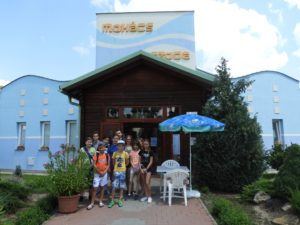 On Thursday Melinda Csáki visited us to tell us about the dangers of addictions and to show us a short movie about it.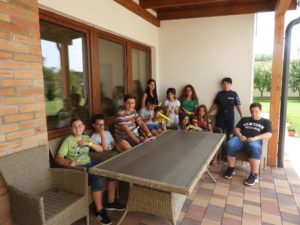 On our last day of our Health Camp all of us participated in a sports competition organised by Mihály Kúcs, the coach. We compared our speed, strength and skillfulness using hula hoops, balls and other sports equipments. It was a great program where everybody was a winner.