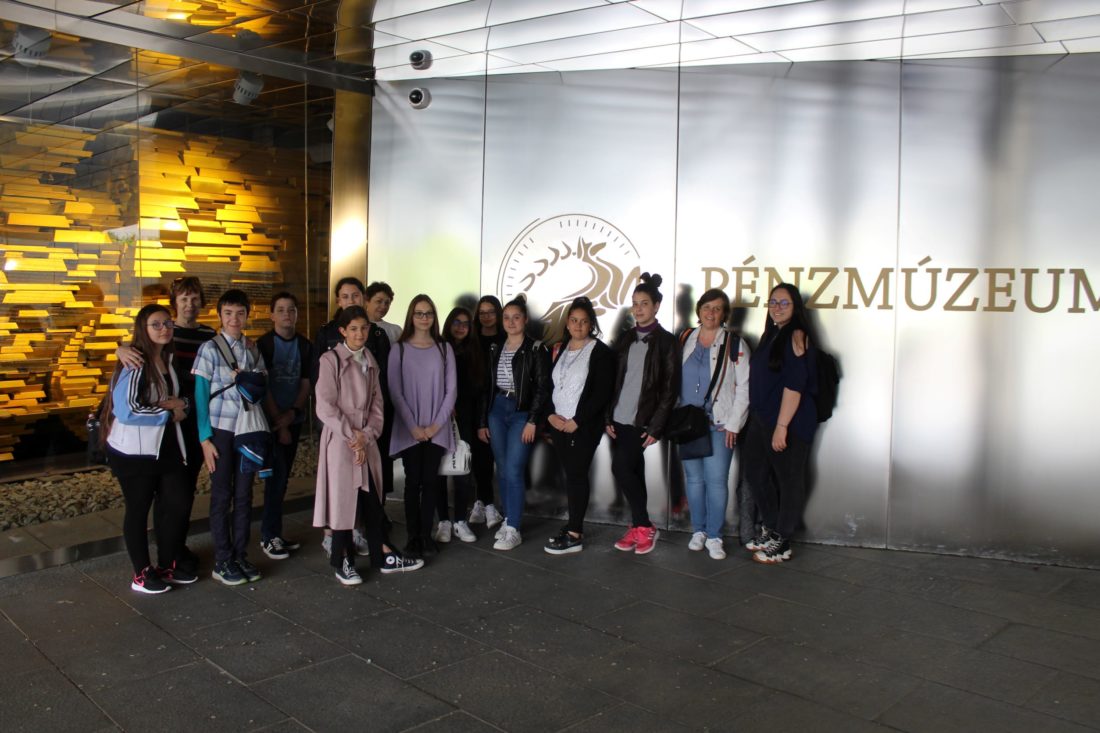 An adventurous day in Budapest
It's really easy to keep the attention of the members of the Jászság 4 group, as they are an open-minded and interested bunch. They have explored many walks of life together and never run out of ideas and adventures. This time, they took part in a marathon-long trip to Budapest on 7 May, made all the more exciting by the fact that the Giro d'Italia cycling race was taking place on the same day, taking in the city centre of Budapest. As we gathered in the morning, you could smell something in the air that later turned out to be my adorable group's secret birthday surprise for me. Equipped with balloons, presents, a signed T-shirt and a photo album, I was greeted – singing out loud. So we boarded the waiting bus, energised and moved. Our first destination was the Money Museum, which had opened in March and exceeded all our expectations with its modern equipment and facilities, where we were met by Kitti Kispál and Bence Horváth, who later helped us find our way around the capital. We were also joined by volunteer Katalin Fülöpné Paksi, who shared her experiences, and parent Zoltánné Simon, who always provided the group with delicious home-made cookies. From the museum we could only continue by public transport due to the closures, so we took the metro and Kossuth Square was our next stop. After admiring the Parliament building, we cheered on the Giro d'Italia riders as they raced towards the Rakpart and chatted to some volunteers. From there we took the tram and walked to the S10 dormitory, where we got to know the life of the students who live there, as they themselves told us. At 6pm we were on the road again, as the Oliver performance was about to start, and Sára Deák and Marci Gelencsér were with us. I would like to take this opportunity to thank the students of the Foundation for their support throughout the day and for their enthusiasm in looking after my children and keeping a watchful eye on them. Kitti, Sára, Bence, Marci, thank you very much! Andrea Hábenciusné Balla mentor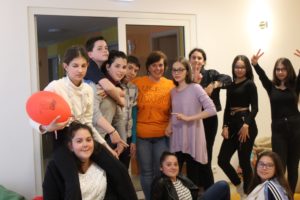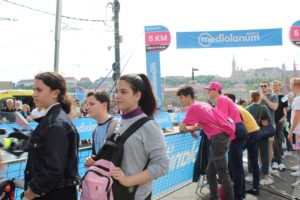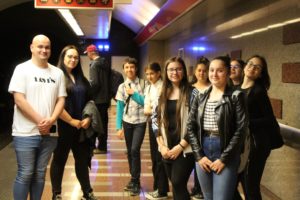 "At the morning departure, I was happy to hand over to the children the special circulation 100 HUF coins issued for the opening of the Museum of Money in 2022, with which I managed to surprise them. Despite the traffic jams in Budapest, we arrived on time and were kindly welcomed at the museum. The renovated building of the former Postal Palace is beautiful, everything here is gold, the washbasins, even the lift. Walking along the golden thread, our guide Ferenc explained everything thoroughly and answered the children's questions. In the special exhibition halls we were able to experience the world of money and learn about its functions. We were able to practise the value measuring function through interactive games, we were able to put ourselves in the shoes of a stockbroker and we went through the process of ordering and paying online. We were treated to interesting museum attractions on every surface and had a unique experience. We admired the old coins, looked at the banknotes under UV light, everyone was excited to make their own coins and banknotes as souvenirs. We also tried out the not so easy task of the Monetary Council, setting the interest rates and virtually intervening in the economic process. Seeing all the gold coins, everyone wondered if we could take home the one twelve kilo piece of real gold from the exhibition, because whoever managed to take it out of its place would win. It would have been good for us, and all the children tried, but unfortunately we didn't succeed. Well, next time! It is very important that young people gain hands-on experience, try out transactions through games, learn to navigate the world of finance, become more advanced and innovative in the field of financial literacy. Their future depends on it. Thank you for allowing me to be with you on this day." Katalin Fülöpné Paksi volunteer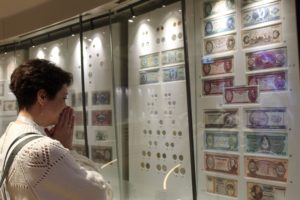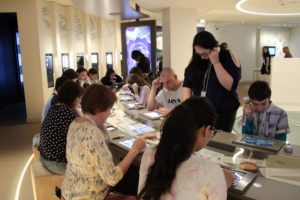 "Life at S10 College was also enlivened at the weekend, thanks to the visit of the Jászság 4 group to Budapest. After a short walk to the building, the group immediately sat down to ask us students in a relaxed atmosphere how our daily life is in the capital. We told them about the S10 Academy, about ourselves, about studying and how we use the common spaces and the kitchen. We talked about the opportunities offered by the Foundation and the circle of friends we have made within the dormitory. We showed some of the rooms and the cellar, which was of particular interest to the children. We also had time to have fun with a card game before the theatre performance. We had some joyful moments among ourselves, it was a great experience for the whole day." Kitti Kispál Jászság 3, Sára Deák Kaposvár 3, Bence Horváth Nagybajom 2, Márton Gelencsér Nagybajom 3.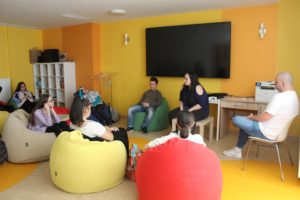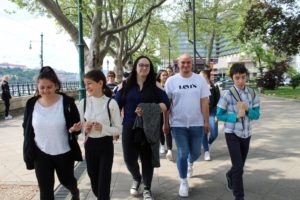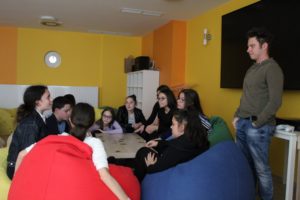 "After visiting the S10 college, we took a minibus to the Hungarian Theatre of Pest. During our journey, we were filled with the narrow streets of the city centre and the pleasant evening weather, with fragrances, magical atmosphere, splendid colours, small gardens and the intense impulses of all this. The simple but imposing entrance to the theatre was a stunning sight. Inside, the more closed distribution of the auditorium and box brought the stage closer to the audience. A revolving stage was used to alternate between the many different scenes. A performance of the youth musical Oliver, inspired by Charles Dickens' novel Oliver Twist. The play was followed by sign language. It depicts the life of an orphaned boy in the slums of England at the time. The ill-fated Oliver eventually manages to escape poverty and find his way back to his loving family. The performance, rich in twists and turns, was a sumptuous experience with songs and stage plays by children and adults alike. We would also like to thank the students who accompanied us for the help and love they gave us." Ramóna Simon and her mother, Mrs Zoltán Simon, Group 4 Jászság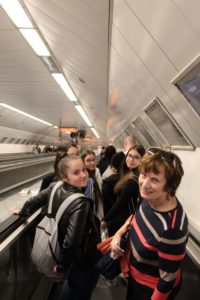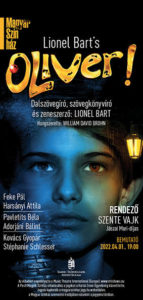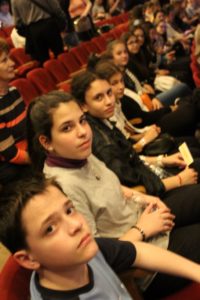 Check the Gallery for more!