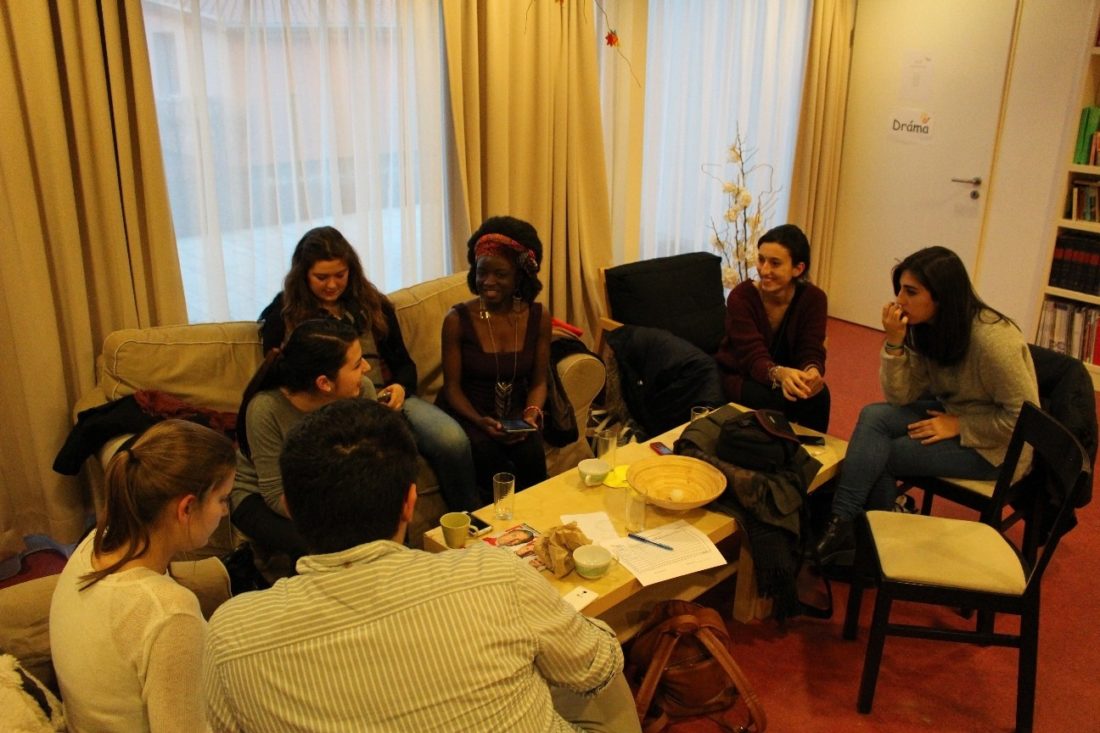 A Day in the Csanyi Foundation in Nagybajom
When we walked into the Csanyi foundation, it felt like home straight away.
The environment here is so cozy and friendly! We felt like we were sitting in someone's living room. The children started to arrive, feeling shy at first, but it was not difficult to break the ice and soon laughter filled the room. We drank tea together and had a nice conversation. Then we listened to some very interesting presentations about the carnival traditions in Italy, Estonia, Transylvania, Turkey, Germany, Burkina Faso and Spain. To end the day we all had lunch together.
We really enjoyed the time here!
Thank you,
Eva, Galip, Kinga, Jule, Dorcasse, Angela and Francesca from Compass Egyesület (Kaposvár).