A song ends, another begins
I'm not quite sure if there'd be any precise expression in any language that could describe my current feelings. After 12 years, a long chapter of my life has been finished. I have accomplished the BA Songwriting degree that I have started in 2016 and I have finally graduated.
I can recall the times when I was only dreaming of this, as a kid in high school, and in summer camps. It had seemed impossible to get it done and now it is done, it has become my reality and it is simply fantastic to experience. To be honest, It hasn't been easy at all. Several problems I had to deal with on my journey, I have felt tremendously many times lonely and also truly lost but music always showed me the light to follow. It has remained my compass all along.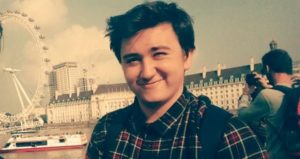 Not only the school was a challenge at the beginning but also London itself. It wasn't just about getting used to the language, I also had to accustom to the cultural environment. There was no one with me, I had to find my own strength and my courage to be able to solve every issue on a daily basis. Looking back to this period now, I can say that London made me a grown up.
When I felt truly alone, in the rain, on the night trains back home, when I felt that I could never accomplish this, besides music the words of my two favourite Hungarian authors gave me strength to keep going. Bela Hamvas: 'Always look for the biggest challenge, the tallest mountain to climb!'
I believe this can be the key to the door of true happiness as well. Sandor Marai: 'The real tragedy is when we do not have the opportunity to live for something that we find true, valuable and precious.'
Despite difficulties, the years in London, have been the best and happiest years of my life. By the Foundation, I had the chance to live for music, for that particular thing that is precious to me, that makes me truly feel alive. Here we are now, 12 years went by and there's only one thing left to get done. Attending my graduation ceremony and holding my degree in my hands.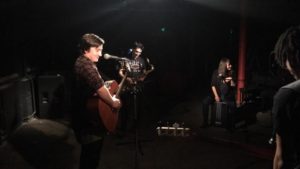 Many thanks to Mr. Sandor Csanyi and Mrs Erika Csanyi for providing me support to reach my goal.
And, last but not least, to everyone in the hinterland who encouraged me, encouraged me, supported me, and helped the Csányi Foundation. I can't say a better word, THANK YOU.
Áron Debreceni