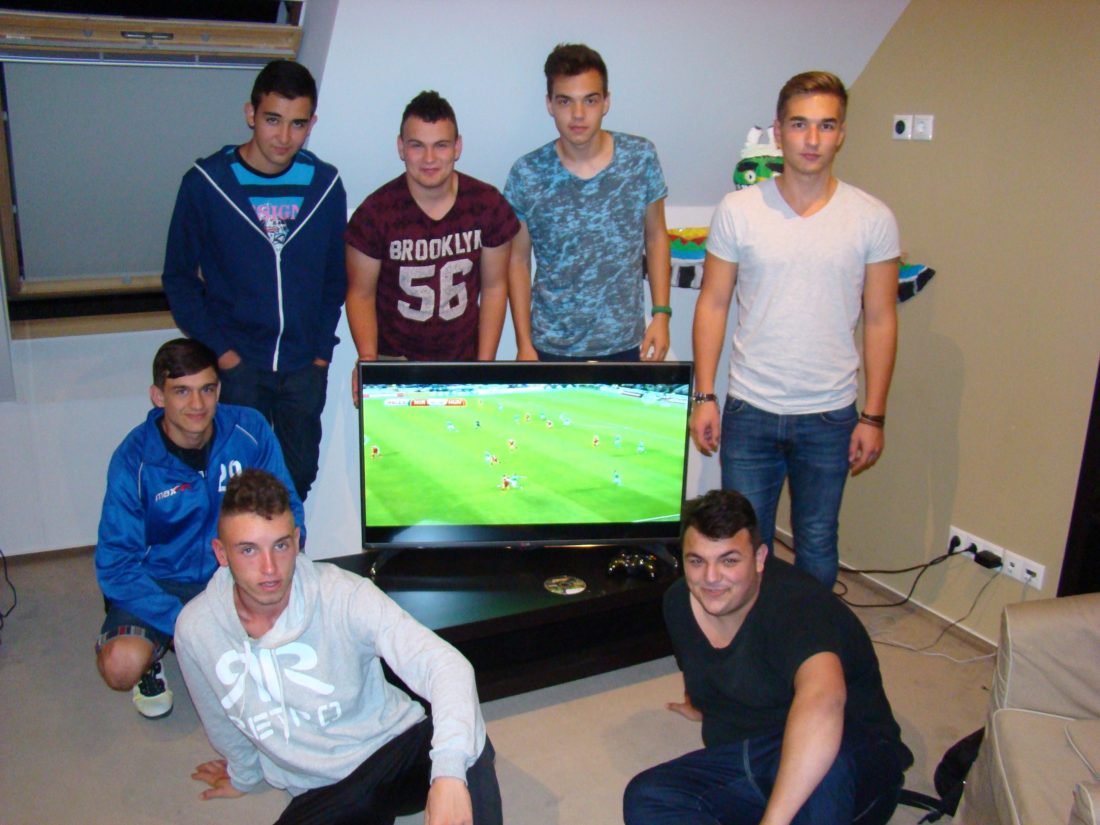 Cheering for the Hungarian team
Monday evening some of us came together in the Community House in Nagybajom to watch the Hungary vs. Northern Ireland football match.
We waited the match excitedly as the team had the chance to catch up with other teams before them to have better possibility to qualify for the European Champion in France. The match was exciting and in the 74th minute came the awaited goal. From this point we were very thrilled but unfortunately in the 93rd minute the opponent team scored a goal which means that the Hungarian team has only one point advantage.
We really hope that the team will have many goals in the coming season.
Horváth Bence and Sipos Attila Nb2