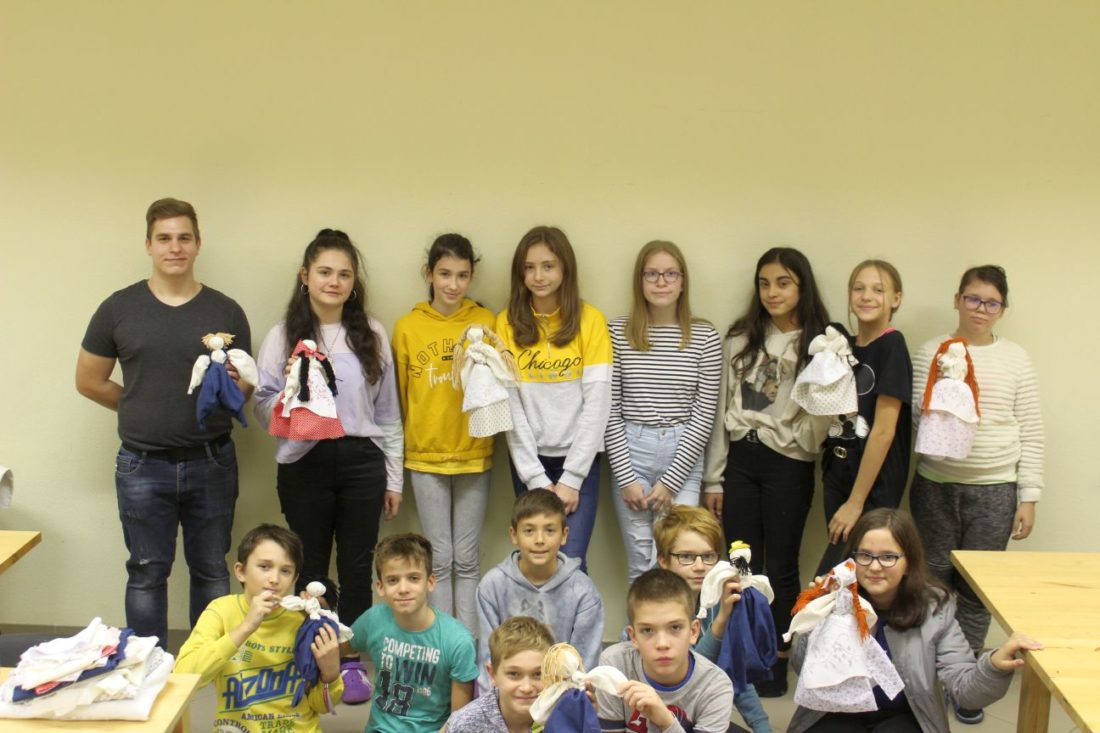 "Life on the Tisza – Project day in November
On November 7, the Szeged Group 1 prepared various sessions on the topic of the "Life on the Tisza" for the younger group members of the Szeged Group 3. Alice and Evelin made a craft session with the theme of folk costumes in the morning. The dolls were made by the children and then they dressed them in various folk costumes. One even had a mustache and another had a hat.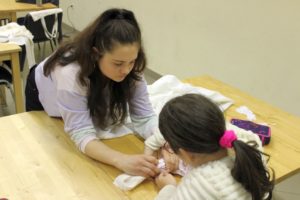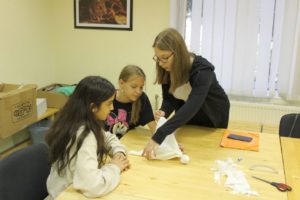 After the lunch break, Bruno gave a lecture about how the people live on both sides of the River Tisza. He mentioned some serious social and economic differences, and he also mentioned that there used to be fewer crossings on the Tisza, so the two sides were much more isolated from each other. He also told a story about the origin of Tokaji aszú and how this wine got "king of wines, wine of kings" marker.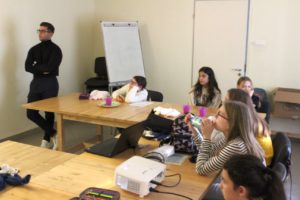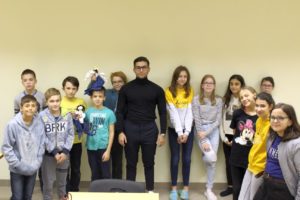 I made a quiz which topic was the traditions around Szeged and the ancient use of folk languages. During the game, they had to answer questions such as how the shadoof got its name, how Sándor Rózsa got his name, or what does market town mean. The kids really enjoyed the task, each team performed well, meaning they collected a lot of points. They also needed these points for their next task.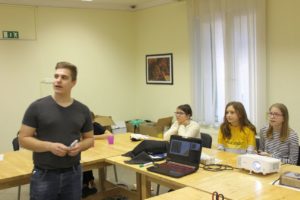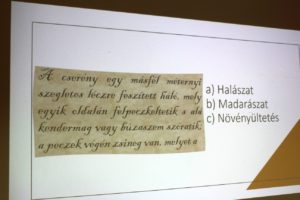 Dani summoned an old market town, the children had to figure out where the various old pictures and snippets belong to, and also had to bid on the good answers from the points they earned on the previous quiz. If someone managed to get a good answer, they got twice the points they spent, but in case of a wrong answer, they lost the amount of points they wanted to buy with.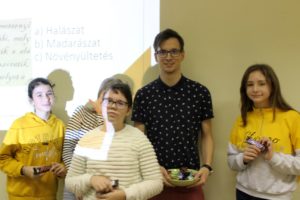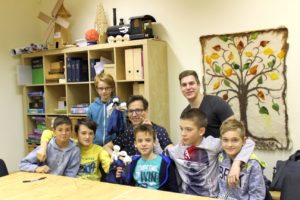 In the end, the winner was the one who could collect the most points. They got chocolate as reward and each of them was happy about it."
Márk Somogyi, third-year BME mechanical engineering student, Szeged Group 1