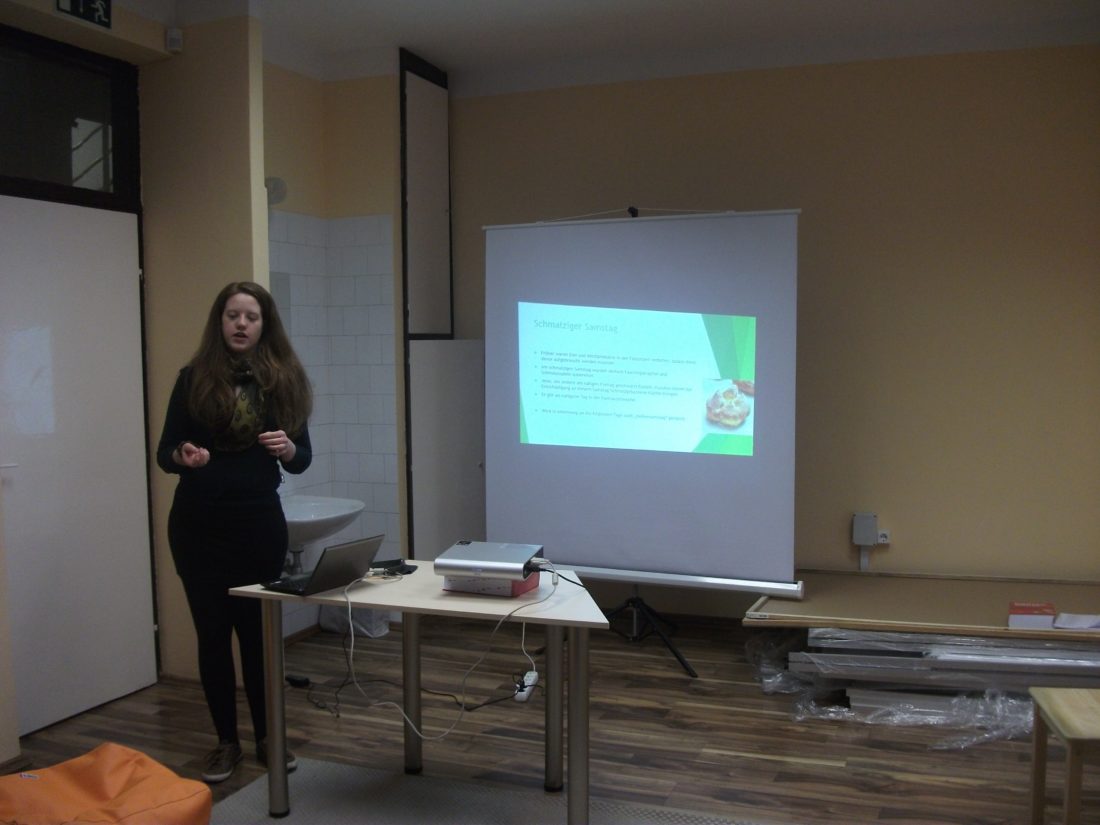 Presentation about carnival
Today (5th March) I had lessons with the youngest group of the pupil.
Some of them arrived already at 2 pm and so I spent my time with them. First we talked a little bit and then they read texts to me, in English and German. They also asked me to read something. They were very nice. After this I showed some pupil my presentation about carnival in English and in the lesson after it I showed other pupil my presentation in German. I was glad that they liked my presentation.
Valerie Kraft AIESEC volunteer from Germany