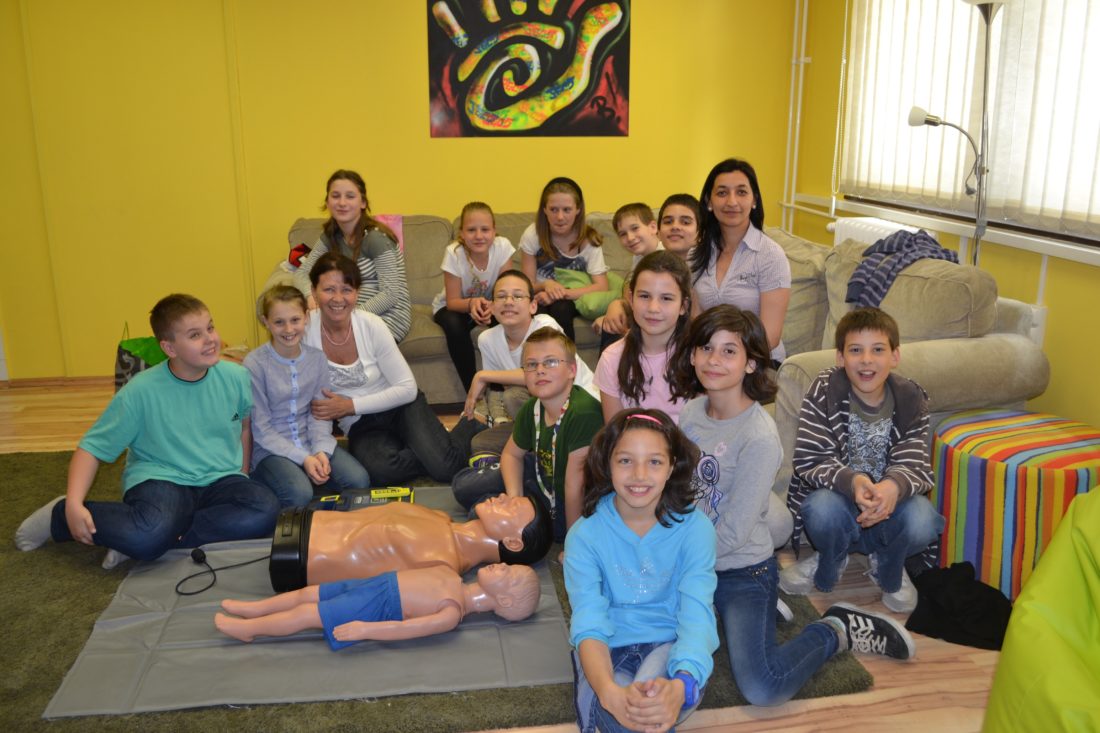 First Aid lesson in group 3 of Pécs
The youngest children from Pécs took part in a five-hour first aid training within the frames of Léghajó Programme.
This morning we waited anxiously Ms Gabi (Sedlák Gabriella), our course teacher, presenter of this day, who helps us to learn and know more about first aid. During the first two hours we were talking about common illnesses, injuries, the effects of alcoholism and drug use. We discussed these things in playful ways, the atmosphere was happy and Ms Gabi illustrated every situation with tales and games. We were happy after the lunch to see the content of the big bags; first aid demonstration dolls and defibrillator. We learned the basics of practical first aid, we learned the rules of resuscitation and we also learned how to use the defibrillator. Ms Gabi showed us the Heimlich manoeuvre, which can be useful if a foreign object blocks the windpipe. We all could practice the resuscitation for children and adults and the removal of foreign objects from the windpipe.
We are happy to be part of this stirring and useful day.
Group 3, Pécs