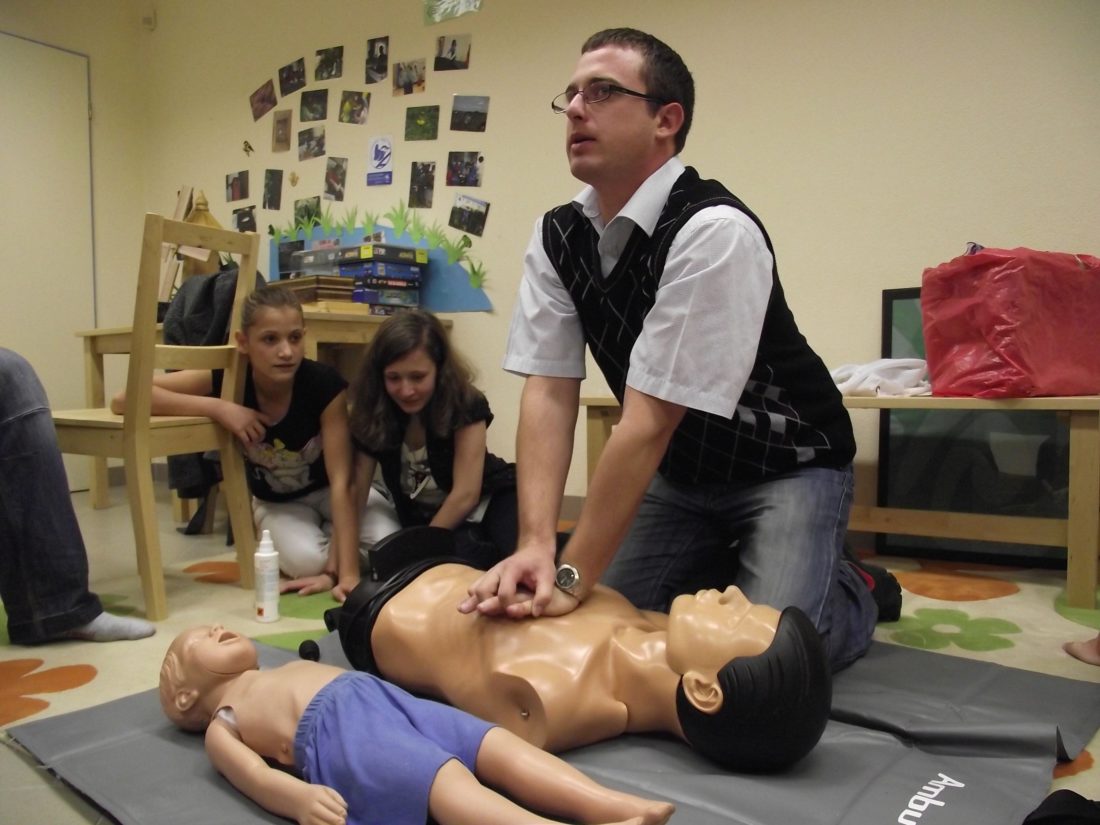 First Aid Course in Szeged
The groups of Szeged Community House took part in a 5-hour-first aid course within "Airship Programme" on 17th November.
During the course the students could learn about how to give first aid in practice, got to know the rules of revivification and the use of a defibrillator. The experts of the foundation also talked with the children about addiction, like drugs, alcohol problems and smoking.