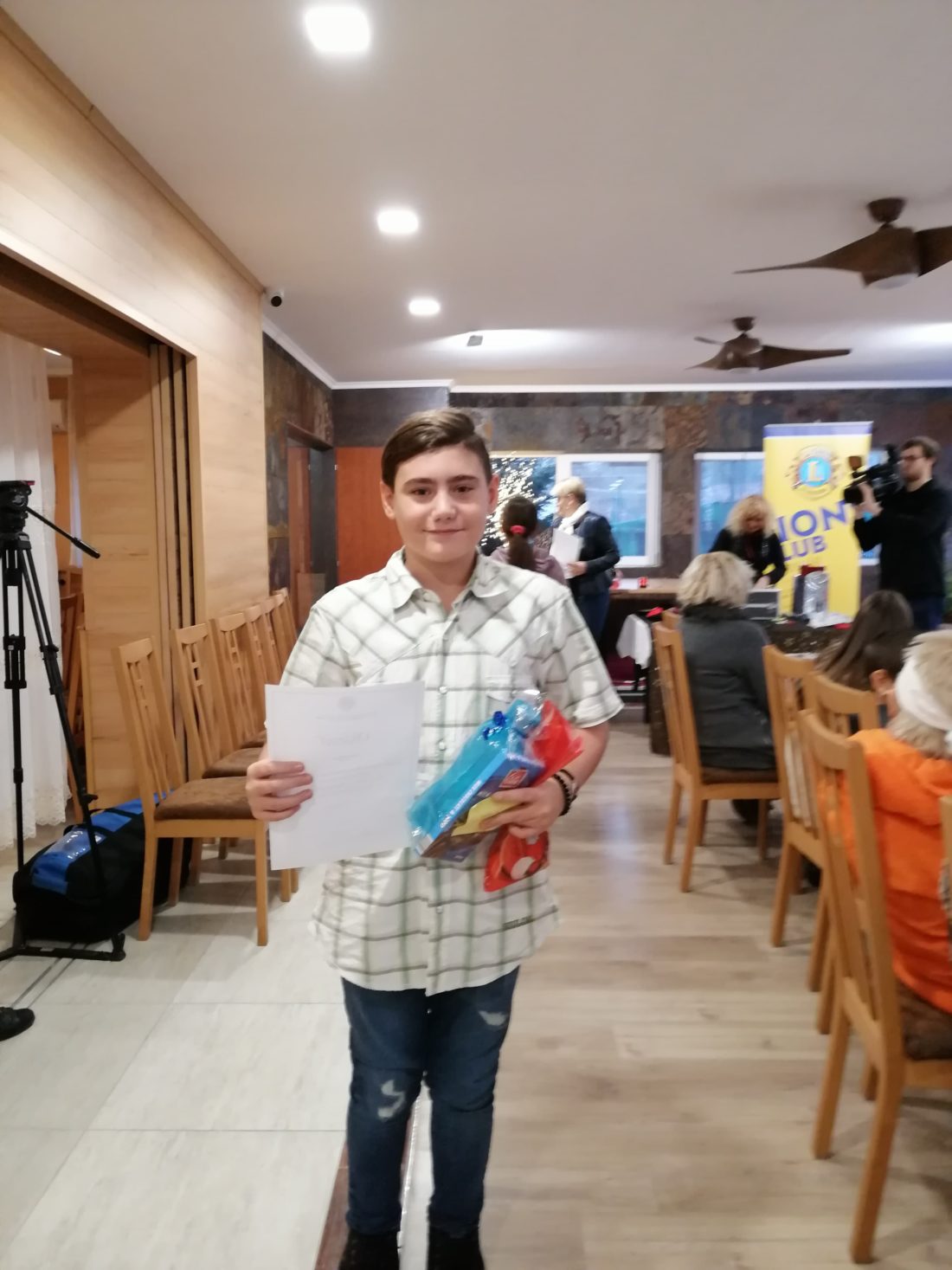 I'm talented at drawing!
The LIONS Club has announced a drawing competition called "The Road to Peace" for 11-13 year olds. I got this assignment in the school drawing study group. First I sketched my thoughts and drew things that were nice to me. The teacher choosed the ones she found interesting and exciting. She convinced me to work with paint. On the big paper I stood up to the artwork accordingly.
I didn't expect my work to be awarded. One day my teacher told me that I and my classmates were to go to awards on December 4th. At first she did not want to say that I became the 1st prize winner, it was surprise for me, so my drawing is also participating in the national competition. My classmate's congratulations were the best, but I was happy that he was also awarded.
The next day I went to the Agora in Kaposvár for the opening of the exhibition and the Advent drawing competition "What will Christmas be when I am big?". I was very happy when it turned out that my drawing "Waiting" had been awarded a special prize!
Róbert Tallián, Kaposvár Group 4th