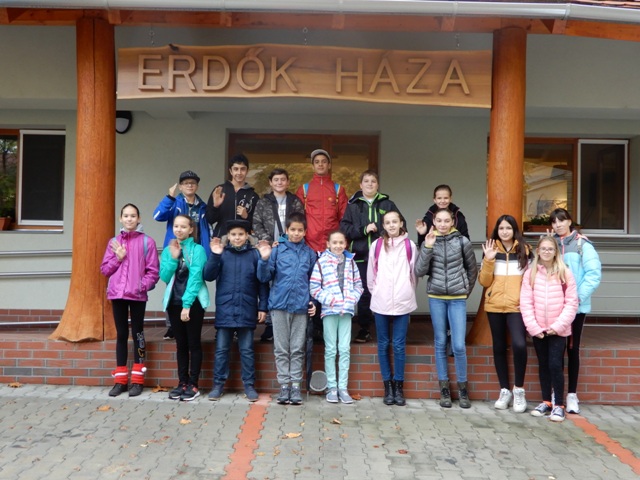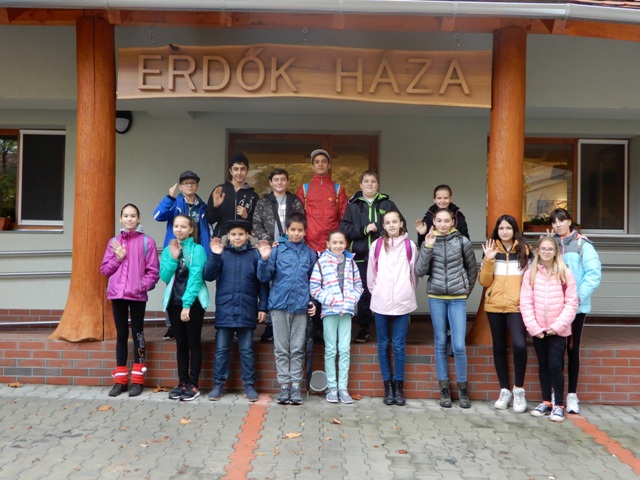 Forest in the City
We spent our Saturday at the Forest House Visitors' Center in Bajcsy-Zsilinszky Street, where Ildikó Dobos welcomed us.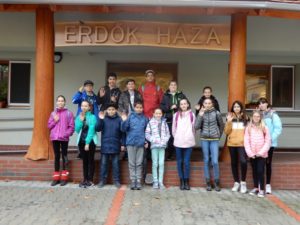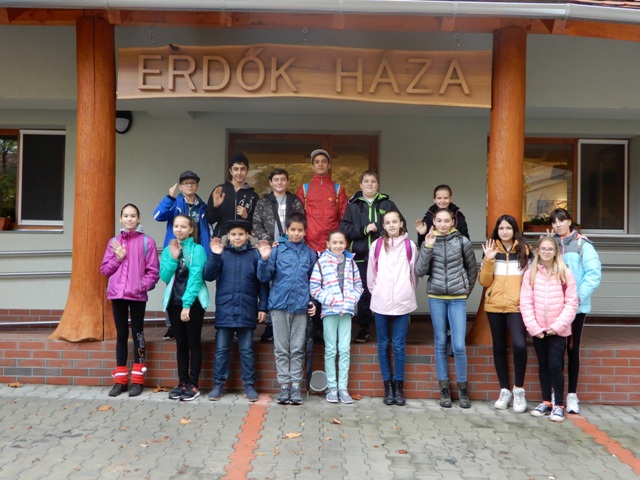 First we visited the huge exhibition space on the ground floor, where we heard a very interesting presentation about the trees, the insects that live there and the role of the forest. We saw and stroked different tree bark, counted the annual rings, learned what a "bütü" means, built a bridge and made parquet.
We talked about the birds of the forest and in the "Forest sounds" room we could hear the sounds of the forest and the singing birds of the day and night. Walking in the soil room and in the mirror room we saw foxes, martens, squirrels, badgers and pheasants, and learned a lot about the typical beasts of Somogy County: red deer, fallow deer, roe and wild boar.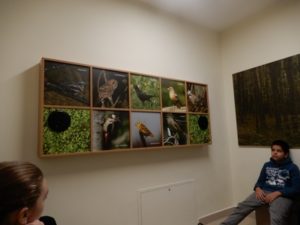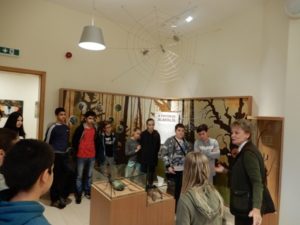 There were many clever ideas about climate protection and nature conservation, selective waste, and we put together a food chain.
On the floor, we had a creative activity waiting for us: we made pictures of autumn leaves, many beautiful and interesting works were created. Then, in the spirit of recycling, we made bats from paper gags. Closing the day we played board games of "The Birds of the Forest" and "The Mammals of the Forest", where in fair competition only 1 point but the blue team won by Enci.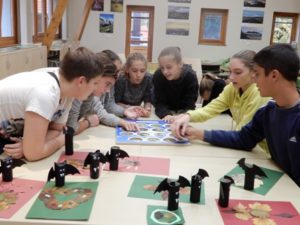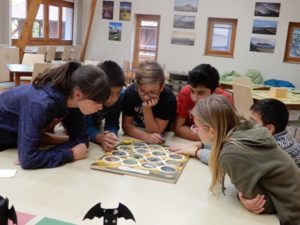 We went home with a lot of new knowledge and experience, thank you for the opportunity!
Marianna Halász, mentor, Kaposvár Group 4th
"I really liked it because we could learn a lot in playful form." Levente Örs Sipos
"What I liked best about today is when we were playing board games because we laughed a lot and even though we didn't win, it felt good to be together. It was a very good day." Levente Orsós