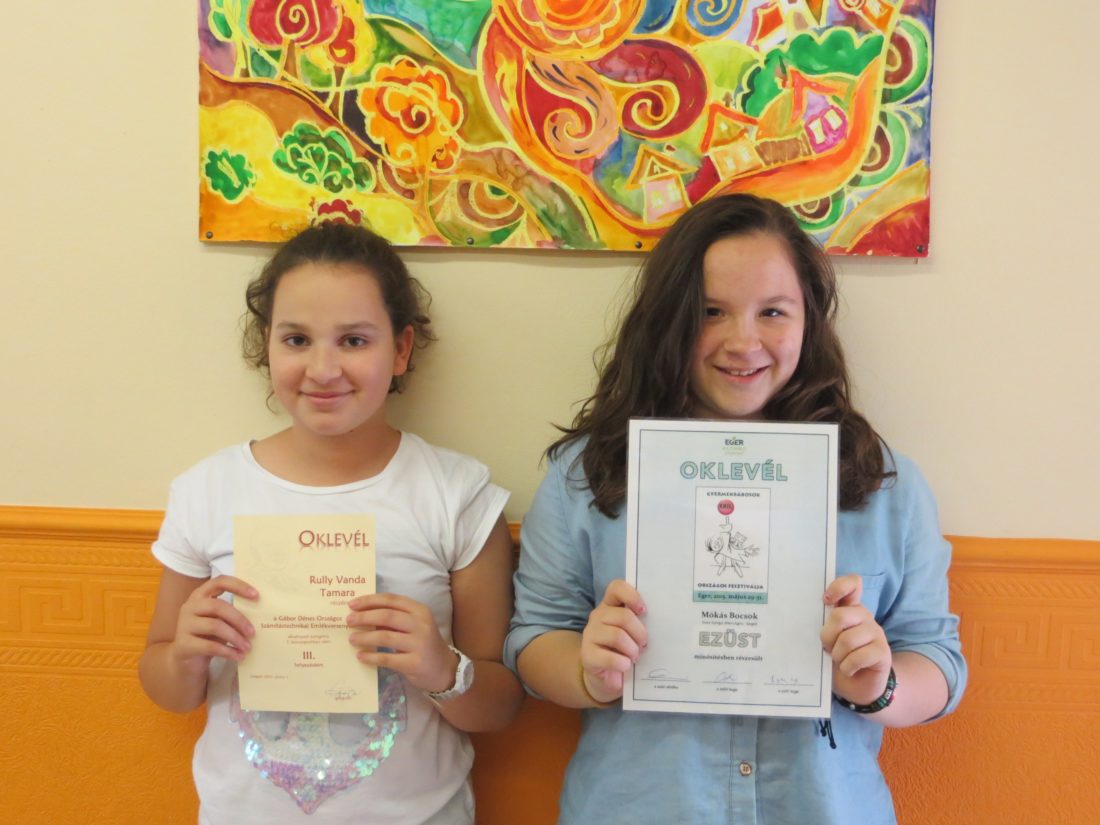 Competition results
Last Saturday was a successful day for Gabi and Vanda.
Last Saturday (30th May) was a successful day for two members of group 3 of Szeged. Kiri Gabriella and Rully Vanda came home with certificates proving their outstanding results. Gabi took part in the Child Muppet Show National Festival in Eger and she got silver qualification with her team mates. Vanda went to the Gábor Dénes National IT Memorial Competition and she was the third with her group in the applied category in age group 1.
Congratulations to their results!