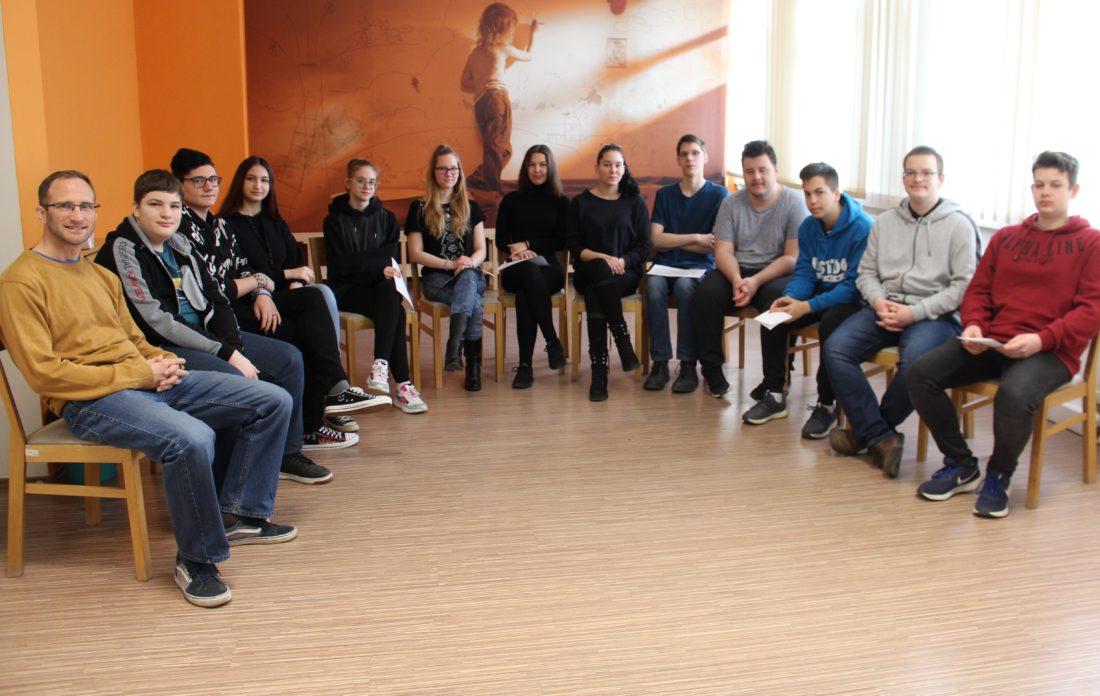 Precious History
On the first weekend of February, the members of our group tried to perform their best at several locations. Our soccer players were busy playing at the Foundation's Championship, members of the Children's Parliamentarians tried to make themselves useful at the annual meeting, and our soon-to-be-high-schoolers were attending their oral entrance exam. The rest of the group was invited to a lecture of Máté Varga at a special event in the Rippl-Rónai Múzeum, which was in connection with our project of 'value is the measure' and was a really surprising and special experience.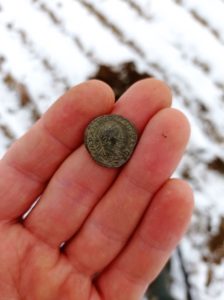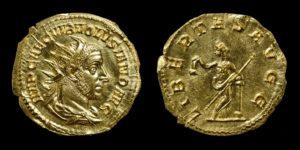 In December 2021, during fieldwork in Somogy county, he came across a place where his metal detector began to signal. With that the research began. Firstly, he found several bronze and silver coins. They date back to the time of the Roman emperor Antoninus Pius, a ruler in the 3rd century. In the frozen soil, in addition to these, a clothespin was found, which is from the same era and probably came here from present-day Germany or France. Moreover, a smaller piece of a ring was found as well.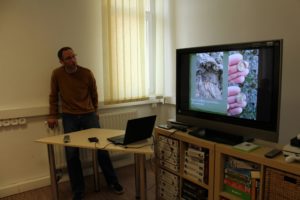 "After this 'minor' sucess, Máté Varga did not give up, but continued his research supplemented by civilian volunteers, even in January 2022. Naturally, it was worth it, as he soon found a gold medal with his colleagues, which came from the Roman emperor Volusianus. He is less famous as a ruler, having been on the throne for only 22 months, which means that there were only a few coins minted during his reign, so they are very rare in Europe. The medal may be more than 1,700 years old, since Volusianus ruled as co-emperor from 251-253. So far, only one piece like this has been found in Hungary, which is currently located in the Hungarian National Museum. With a gold content of 99%, it is considered very valuable, so the press immediately caught up on the great news.
Of course, Máté told us not only about the events of January, but also about an excavation in which one of our groupmate, Péter Gyurka, was present. Ceramic fragments and then other metal objects were found in the mud. The 11 pieces of silver coins came from the time of our Árpádian king, Kálmán Könyves. Near that other currencies were found from the same era belonging to Prince Géza.
After the lecture, we started preparing our Community House for the upcoming recruitment in Kaposvár. The decoration-process was spent in a very good mood, but we didn't even get to the end of it. We are looking forward to welcoming the new members.
While we were in the House, some of us attended the meeting at the Children's Parliament; and in the afternoon, those interested in the gaming world visited the Gaming Expo."
Jázmin Pretz, Kaposvár 2
"This year one of the stops of the National Gaming Expo (OGEX) was our modest little town, Kaposvár, so we decided to visit the event. To be honest, I didn't expect too much because the "rural" gaming and e-sport events are still pretty rudimentary. Nevertheless, I was completely surprised. Plenty of programs and entertainment opportunities awaited us at the Kaposvár Arena. There was a chance to play games on the stage all day with the invited youtubers, and in addition, quizzes and prizes were offered to the visitors. All consoles (including the new generation, like the PS5 and Series X) could be tested, as well as 20 PCs were offered so we could play in teams. They even set up a retro corner where one could play Mario or Sonic on the 80s game consoles (NES, Sega Mega Drive). But what was the most exciting thing for us was the VR (virtual reality) glasses and the simulator. I tried the former one for two rounds of racing. We managed to spend a lot more time in the end than we expected. The event was able to provide a very well-equipped platform, which is still a rarity in Hungary, we are glad that a prestigious gaming event has finally reached the countryside." Dominik Antal, Kaposvár 2