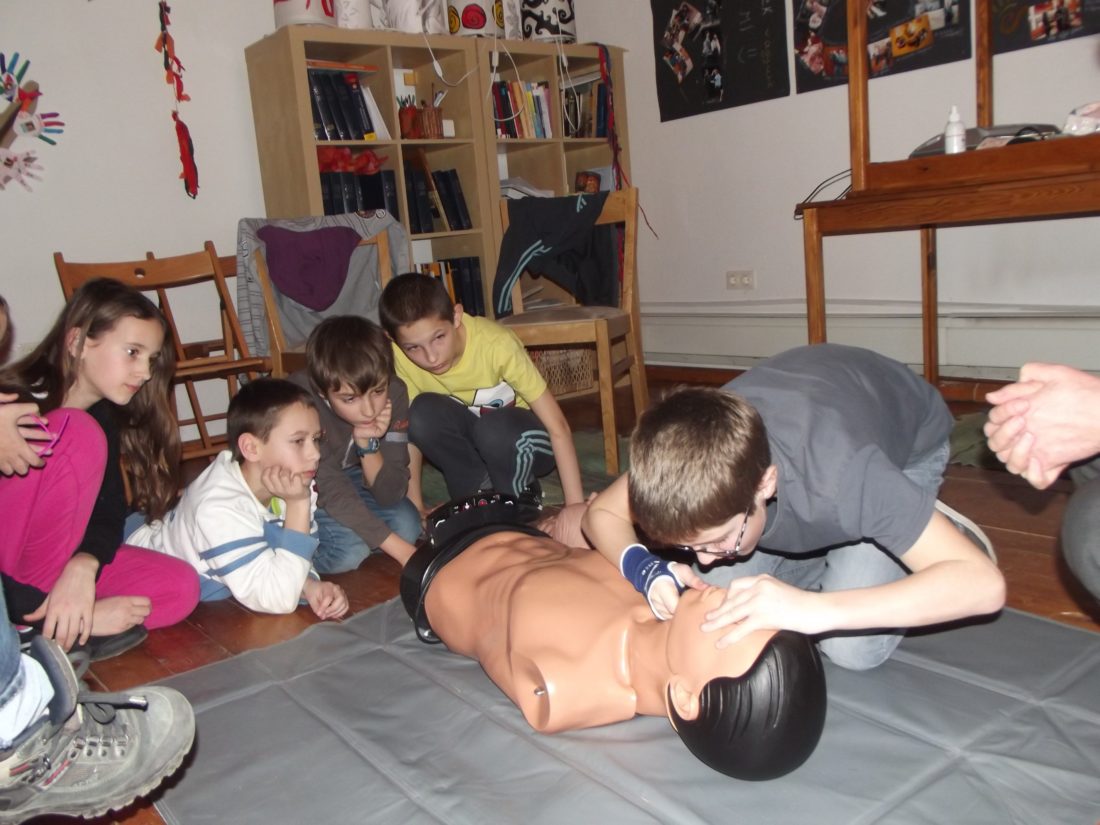 Thank you for the day
The program's name is : "Zeppelin".
Our Saturday (2nd March) was nice and useful, as we got to know the technique of resuscitation and we talked about dangers that can happen in our everyday life.  We heard loads of interesting things from our teachers Gabriella Sedlék and Kálmán Kiss. The first part of the lesson, we gave resuscitation a practised with the help of ambu dolls. All of us tried how to operate if  someone faints in the street.
Due to the beautiful spring weather the little ones and the older ones played football together in the yard. After lunch, we discussed the most common diseases, addictions and in connection with them, we talked about our personal experiences and could find some solutions to addictions. We also were given answers to our questions. It was very useful!
We again would like to say thank you to the Csányi Foundation for this programme.
Király Kinga , Vad Klementina Imola