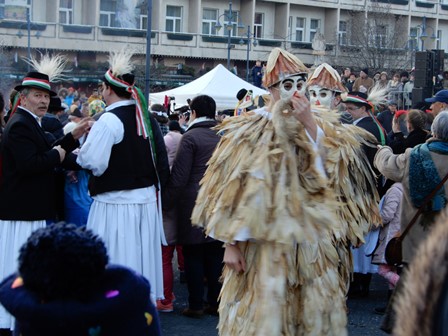 Carnival in Kaposvár
Today we did not have a development lessons, but we also looked at the program of the Carnival Days in Kaposvár. We met at 3 o'clock, even the sun was shining, though it was very cold. The carnival procession started in the Fő street, first we saw the presentation of the Baranta Association, and then came the various folk dancers. Then we could see Miss Dorottya, it was a really interesting show. With deda burning, we hope that we managed to get out of the winter!
It was good to be together, to watch and listen to the many productions, and although we were a little bit cold, we went home with a good experience.
Ákos Látrányi, Kaposvár Group 4th