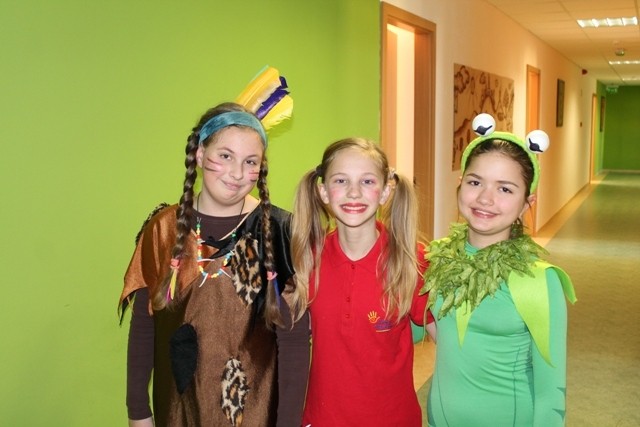 Carnival at Kaposvár Community House
Closing the carneval season, the group of Kaposvár 1 and 3 have held a costume ball on the 20th of Fenruary.
Ensuring the good mood, the children have dressed up imaginative fancy dresses and the parents made some delicious cookies for this event as well. Here was a frog, an indian girl, a football player, an agent, an assassin, a ghost, a clown and a group of dwarfs, and also hand standing artists. The children of group Kaposvár 3 performed a little circus stunt for their mates and their parents. During the afternoon the children were making masks.