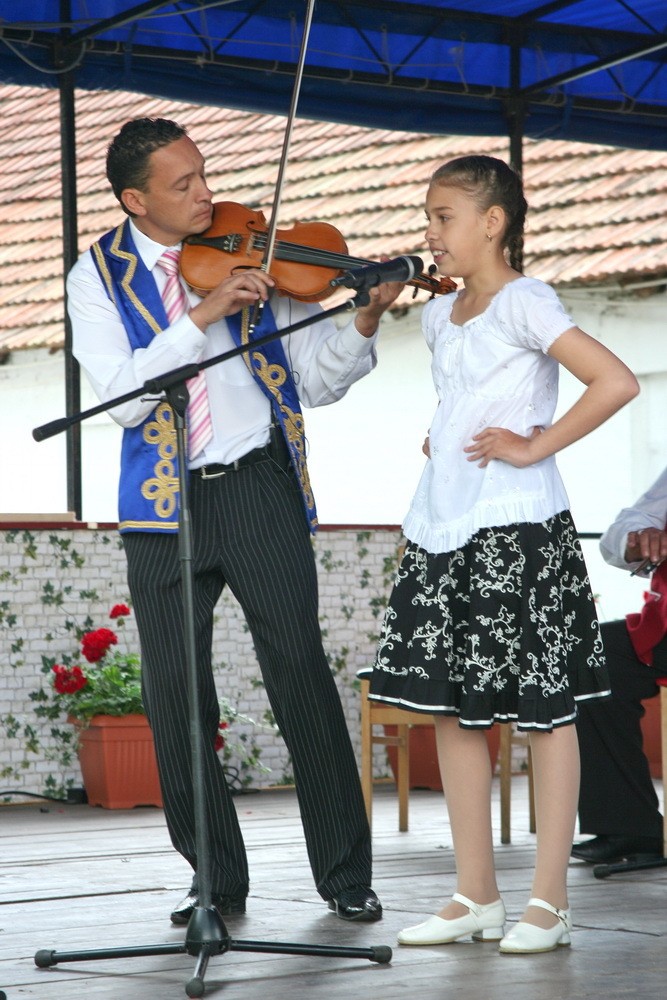 On stage
On 1st February, 'This place is yours' civil organisation in Jánoshida organised a fund raising evening under the patronage of Varga Antal to restore the local memorial and park of the Second World War.
The park suffered severe damages four years ago during a storm. Pine trees were twisted from their roots by the wind and the old oak tree also had to be cut out, thus the park lacks any kind of green plants.
During the evening there were poetry reciting, majorette performance, Hungarian folk songs, choir, piano play, operetta and last but not least, Gypsy music. From the many adults, there was a girl, Fehér Mónika from group 1 of Jászság who sang three songs accompanied by Fehér Endre's Gypsy orchestra. Mónika had a great success this year, too. Both her family and her wider environment can be proud of her. Her voice and the songs sung by Mónika helped the people of Jánoshida Hungarian and Gypsies to get closer to each other.