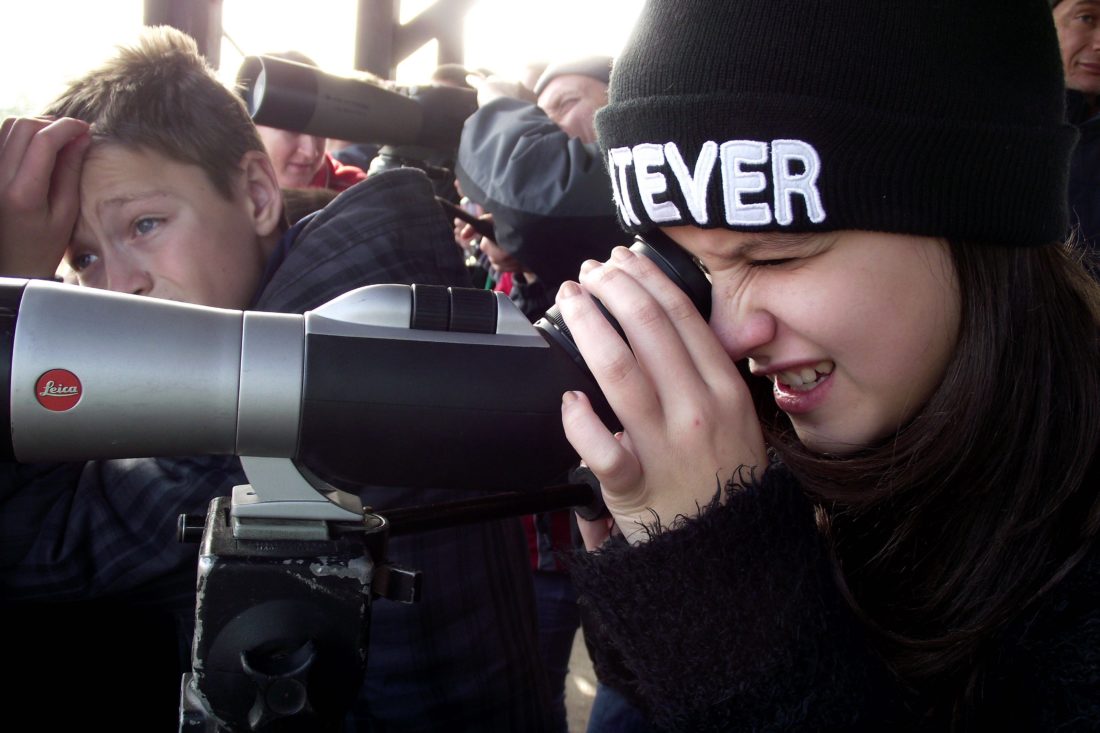 Crane watching at Lake Fehér
The Csányi students from Szeged continued their common crane watch at Lake Fehér today
All three groups travelled together to Postakocsi csárda in Szatymaz, which is a few kilometres from Szeged. After arrival, we participated in many interesting programmes in many different venues.
One of the groups started the programme with bird ringing. During this programme we met many new bird species. We found tom-tits, jenny wrens, Eurasian Penduline tits and long-tailed tits in the bird net.
The other two groups went on a horse-driven carriage ride to Berckz Péter look-out-tower next to Lake Fehér where we could watch through binoculars the cranes.
After all the three groups returned to the csárda, we watched the photo and drawing exhibition. At this venue there was quiz and different games about the migration and lives of the cranes.
Those students, who were interested, could make paper dragons and could taste local honey.
We had an unseasonable warm day which helped all of us to get ready for the afternoon developmental lessons.