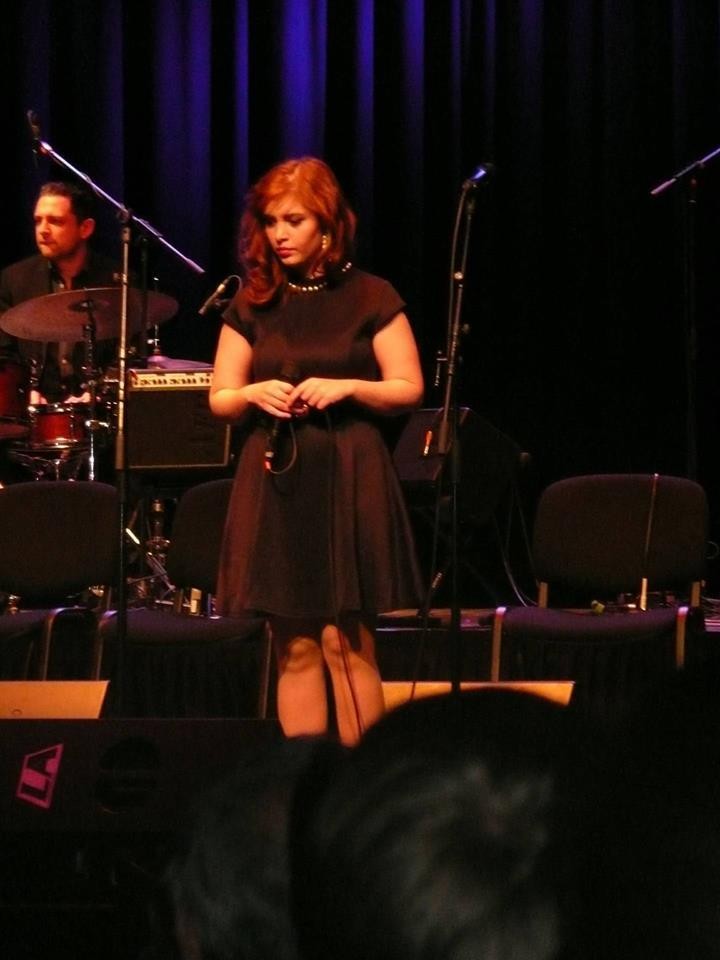 Concert in the MOM
The musical talent centre of Snétberger has started its last course of the fifth year.
On the 12th of March, we left from Budapest to Felsőőrs together with my fellow students to expand our knowledge, preparing to the closing concert at spring. We were practicing for 3 weeks, attending lessons of essential subjects. I had already attended the courses of the talent center and I learnt from Ferenc Snétberger (won Kossuth award and Franz Liszt award, guitar artist and the founder), Nikoletta Szőke (she made my headdress for the concert) and many others (Montreux Jazz Contest winner, Junior Prima award jazz singer). I am glad to have learnt so much new things with my fellow musicians and I was also able to give away my knowledge to others.
At the end of the course, we had our closing concert where we could show to our parents, friends, teachers and uncle Feri what we learnt for 3 weeks. On the concert, 38 bands and orchestra acted. Every year there is a big closing concert, when uncle Feri with our teachers chooses the best productions. This year it was organized at MOM center. Our formation was given an opportunity to play in the MOM center, which was great honor and joy. I can hardly believe it happened. Our formation's members: Zsolt Farkas (piano), Adrian Szajkó (double bass) Toni Snétberger (drum). We played our song we composed with Zsolt Farkas named Song for a dream.
After the concert I recieved many feedbacks including unknown people, but they were all positive and constructive. I could meet the President of the Republic, János Áder again, who also congratulated me and at my greatest surprise he remembered me from the last year performance as we were on stage with the Csányi Band at the 10th anniversay of the Csányi Foundation.
I can tell that this opportunity has been one of my greatest experience in my whole life as not everyone can tell that they could play there. I hope this dream goes on.
Andrea Kalla, Jászság 2.