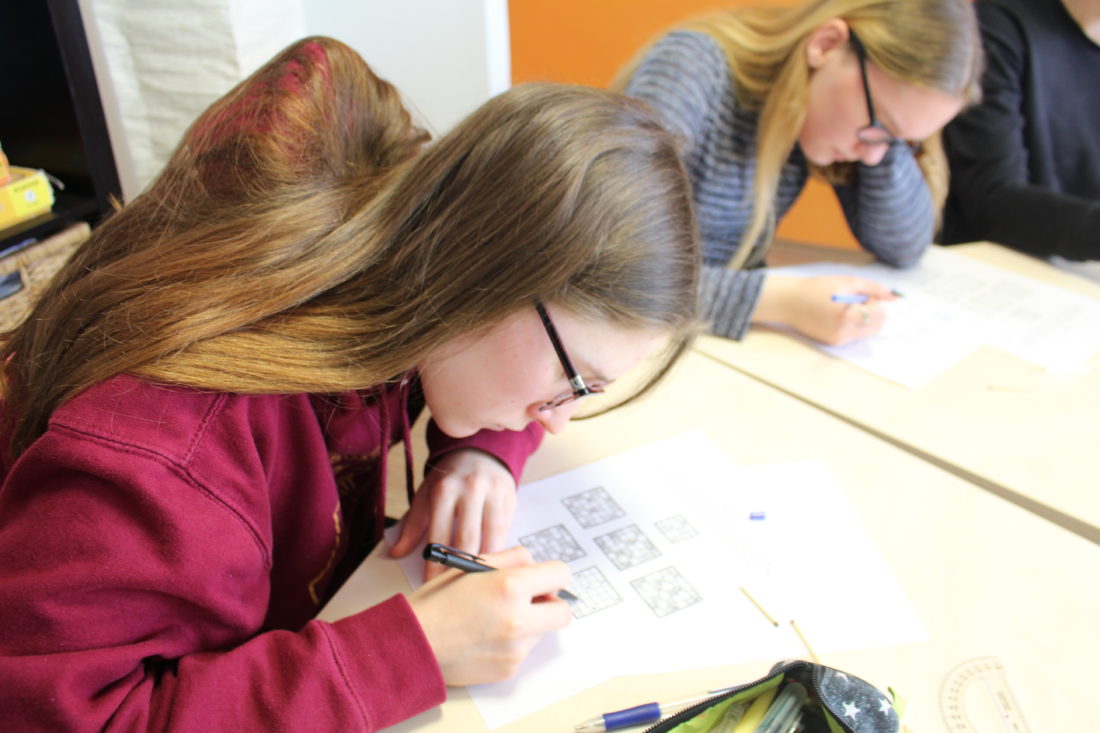 A weekend of entrance exams and logic-development activities in Kaposvár
January 22 is an important date for our eighth graders. On this day they completed the high school entrance exams of Hungarian Grammar and Literature, as well as Mathematics. The members of our group came to the examination well prepared and, of course, very excited. Additionally, the stakes were high and it was crucial to get good results, as they all wanted to get into the high school of their first choice. Here are three summaries based on their experiences.
"I wasn't even that nervous. In retrospect, I feel like the entrance exams were like Math and Hungarian tests. Still, there were two tasks in Math that gave me a hard time and I didn't quite understand, but overall, I feel like it went well. As I applied for AJTP (Arany János Talent Program), I attended a separate hearing in the afternoon. There, I was challenged with several tasks that we have already practiced a lot at the Foundation (to complete basic arithmetic operation as quickly and accurately as possible). The long day ended with some pizza and fruits. However, there is one more important thing I would like to say: Many thanks to Ábel Balla, a university student, who helped me throughout the preparation process. I think our friendship has strengthened during this time too, and I am very proud of that! He also explained the often difficult and complex tasks to me clearly and patiently. So, thank you very much Ábel, I feel like we didn't work in vain!"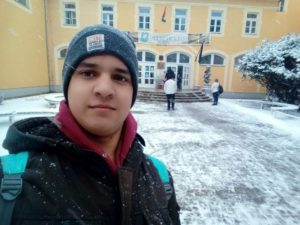 Kozma László
"The two of us have completed the entrance exams at the Eötvös Lóránd Technical Institute. I was very nervous! However, it was a bit helpful for my nerves that I was able to get into the same classroom as some of my classmates. The teacher who was assigned to us was very kind and helpful and also very funny, so it eased the tension in all of us. We were quickly reassured that everything would be fine, and we don't even have to worry about a thing. We started with the Hungarian part, then after a short break the Math tasks followed. I have to admit, Math seemed harder to me, but I hope it went well though. After we finished, we discussed with Eszter, my groupmate in the Foundation, how we would tell our mentor at the Community House what the entrance exam was like. She was waiting for us with delicious pizza. Finally, we ended the exciting day with a walk downtown with Eszter."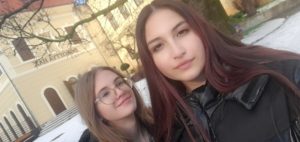 Ladányi Sára
The other half of the group was not left without any excitement either and had the opportunity to take part in some logic-development activities with Balogh Ádám. Even our mentor got into the "fight" for chocolate in exchange for solving tasks. We all did our best to complete the interesting and exciting activities. In the second half of the session, the task was to organize the logic camp of our dreams. We worked in three teams, and only our imaginations could set the limit to the designs. There was a team that envisioned an Icelandic camp. Of course, Ádám Balogh would come there with us, and even our teacher, Zalavári András from the camp in Veszprém would be invited again. Additionally, the dream camp of the girls' team was designed next to Tisza-tó and Nyíregyháza. What caused some serious problems in the organizing process were planning the budget and the schedule of the daily activities that we would do at the camp. Ultimately, we came to the conclusion that someday we could even write a proposal to organize future activities in camps and other events of the Foundation.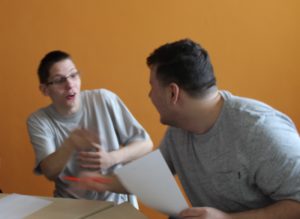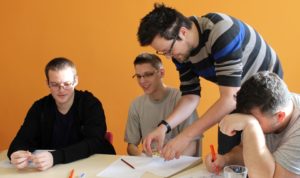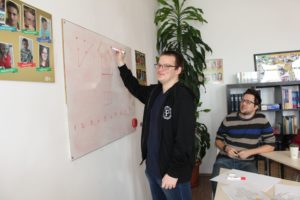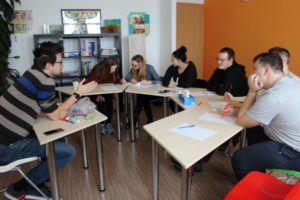 Sárközi Emma