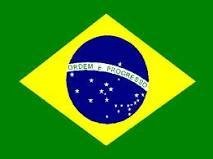 Brazilian Culture Presentation – Csanyi Foundation
On Saturday, 26/01/2013, the round of presentations continued. This time at the Foundation.
The first ones to watch the presentation were the children from Attila's and Judit's groups. They got to know some Brazilian myths, food, music, etc. I really enjoyed and appreciate the opportunity to pass some of my country's culture along. I hope they liked it as well. In the afternoon, the presentation was shown again now to Angela's group. And after that, they wrote about what they had learned about Brazil' s culture.
I have some more presentations to make ahead of me, so I'll be back soon to tell all about it. See you all next time!