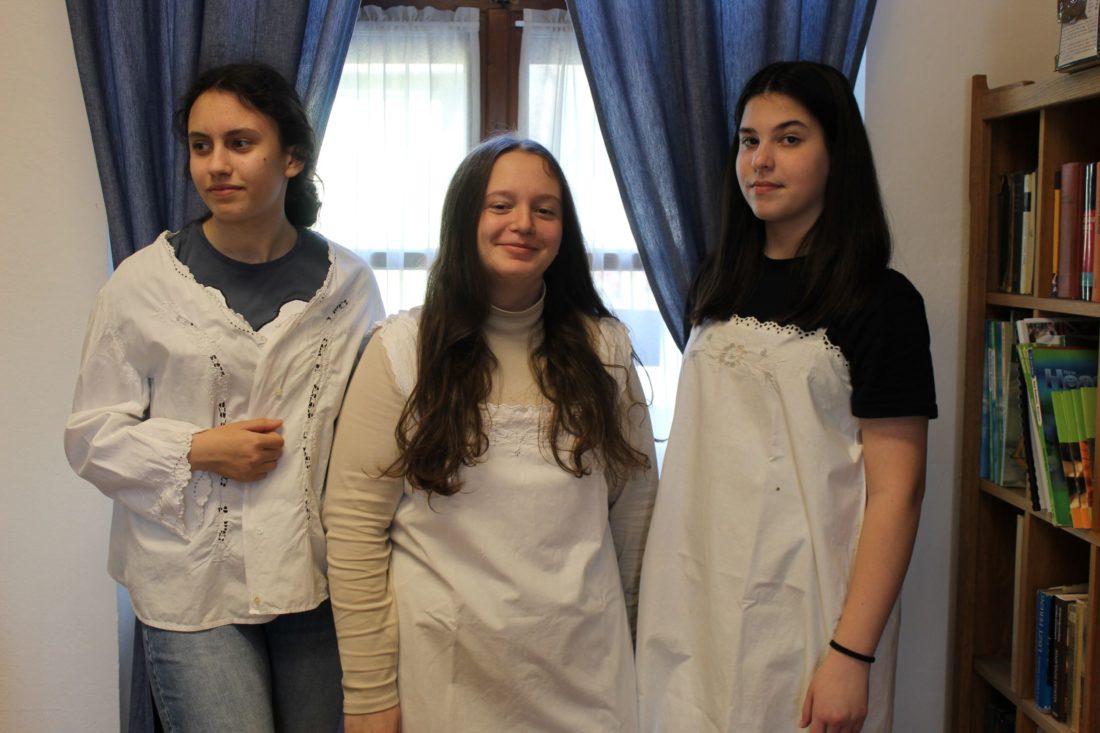 FINDSA, PETROLEUM LAMP AND STAFIR
"Csupor (mug), köcsög (jug), findzsa (cup), kerosene lamp – these words and objects of use are unknown to many young people today, although they are still used in many places today. On Friday afternoon, the girls of the sewing subproject got to know what clothes, nightgowns, shirts, "bubbling" our grandmothers wore at the beginning of the century, which now seems a bit ridiculous at the time of thongs. They used to make a "stafirung" for the girls before they were on sale to have enough pillows, duvet covers, beautifully embroidered sleepwear to take with them to the marriage. Of course, the girls' names were embroidered in everything, so they were unique. Luckily, I kept quite a few pieces, collected them from the family, the old neighbors, so now the girls could give it a try.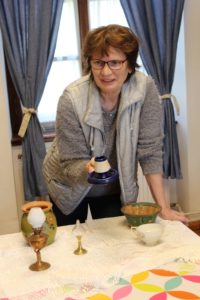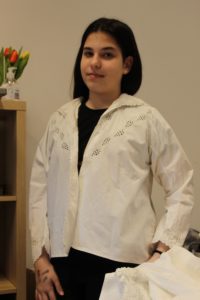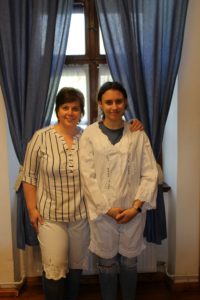 In the past, it was often the case that we rethought and remodeled one of our parents' clothes. For example, Mama's long skirt became a mini dress, Papa's shirt became a dress, or the embroidered tablecloth blouse. I am very pleased that the groups of the Jászság Community House are making unique, special clothes and accessories from used clothes that are already destined for disposal within the Environmental Awareness project – this is also a way to protect the environment – and within the sewing sub-project. In addition, it is important to preserve our traditions, to remember old customs, so that we can pass them on to our children and grandchildren.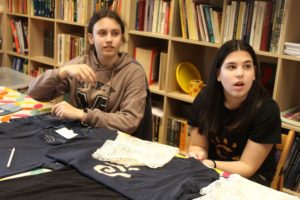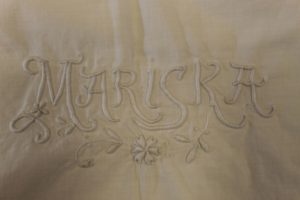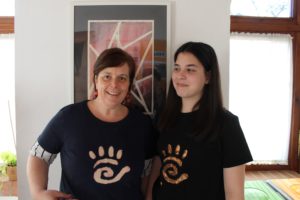 After the presentation, I also had my shirt painted, the girls taught me how to do painting with Domestos nicely and skillfully and I learned the bleach art technique. Thank you for being here. " Katalin Fülöpné Paksi, volunteer