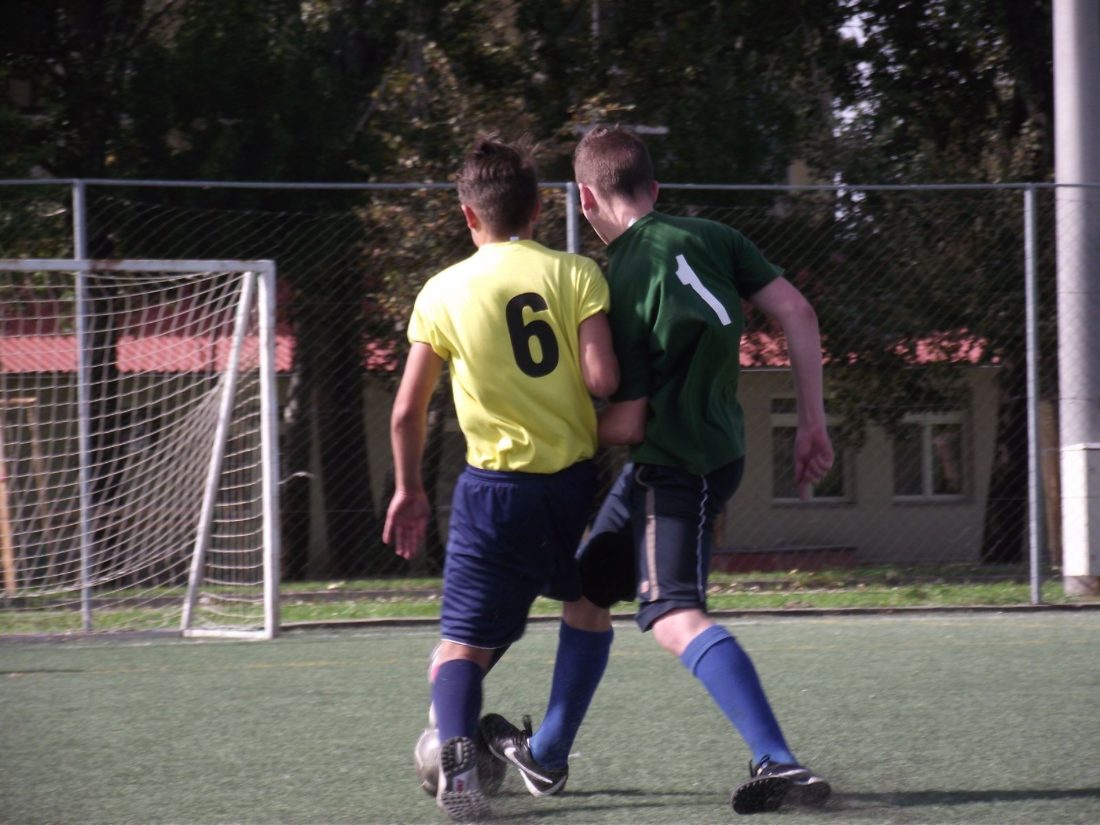 Results of the Soccer Championship
The first round of our Soccer Championship took place in Nagybajom last Saturday. We would like to share some important facts concerning the tournament.
As the the Foundation is growing, more and more participants take part in the championship from different parts of the country. Last Saturday 108 players played the most popular game in 10 different teams fighting for the medals. Primary school boys and girls played in 6 different teams, while secondary school and university students formed four ones. During the day of 15 matches there were 58 goals.
See you in Spring!
Patrik Bíró
mentor
Primary School Pupil's Championship
Standings:
1 Purple team's first nine points
2 Blue team 6 points – Dark blue team 6 points
3 Red team two points
4Orangeteamonepoint-Light Greenteam1point
Top Scorers:
Steinbach Dominik 5 goals
Balog Dániel 4 goals
Fila József 4 goals
Terestyényi Anna 3 goals
Kovács Veronika 3 goals
Suhajda Márk 2 goals
Kántor Tamás 2 goals
Balázsi Róbert 2 goals
Baráth Patrik 2 goals
Balla Ábel 1 goals
Merkl Loretta 1 goals
Versényi Virág 1 goals
Tarnay Ákos 1 goals
Ihász Dániel 1 goals
Kovács János 1 goals
Nagy Botond 1 goals
Secondary and University students
Standings:
Dark Green team's nine points
2 Yellow team 6 points
3 White team 3 points
4 Red team 0 points

Top scorers:
Tóth Máté 3 goals
Pécsi Roland 3 goals
Varga Levente 2 goals
Sebők Marcell 2 goals
Vígh Bence 2 goals
Bozsoki Balázs 2 goals
Szappanos Ádám 1 goals
Vugernicsek Zsolt 1 goals
Kovács Dániel 1 goals
Raffael József 1 goals
Jávorka Patrik 1 goals
Buda Máté 1 goals
Sipos Attila 1 goals
Simon Mátyás 1 goals
Szabó Gábor 1 goals
Rostás István 1 goals