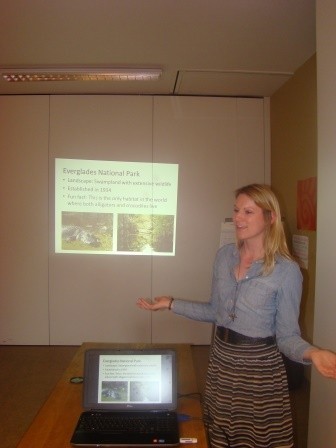 Guest from Fulbright in Nagybajom
Yesterday (4th April) we hosted Jamie Hoversen, who held a great presentation to  Nagybajom students.
Secondary school students in the afternoon   had the opportunity again to practice English language with our volunteer who spoke about national parks in the USA. Before the presentation, the children and Jamie introduced themselves to each other, and at the end of the lecture there were informal conversations between Jamie and the Nagybajom children. In addition to the issue of national parks they discussed American sports, films, and culture. Jamie has also talked about her experiences with celebrities, athletes and spoke about her memories in Hungary.