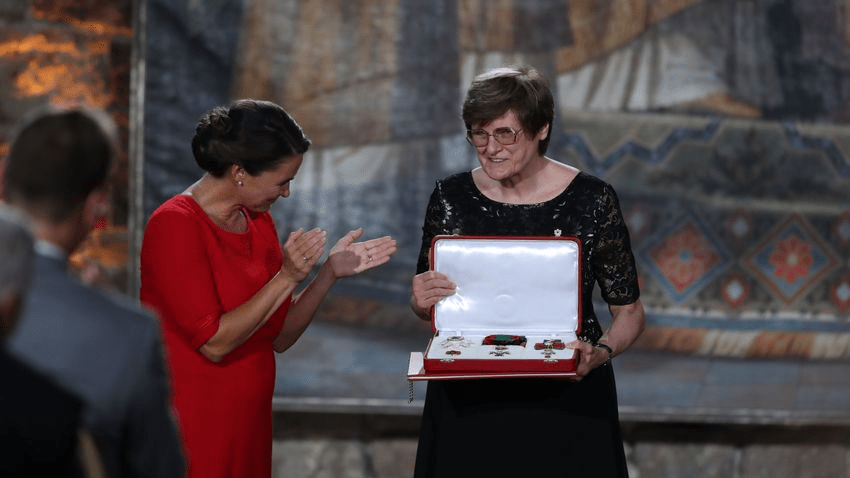 Congratulations to Dr. Katalin Karikó!
Dr. Katalin Karikó has been a supporter of our Foundation for several years. Her research has paved the way for the development of a synthetic mRNA-based vaccine that has helped to curb the SARS-CoV-2 epidemic that changed our lives in 2019. In recognition of Dr. Katalin Karikó's decades of humble work, in addition to her previous awards, she was awarded the Order of Szent István, the highest Hungarian medal, by President of the Republic Katalin Novák on 20 August this year. Congratulations!
The Széchenyi Prize-winning research biologist's awards and honours were also on display at this year's Guidance Festival, and she joined the Talent Stage online with a motivational speech encouraging our talented young people to strive for their dreams and be the best at what they do. Last year and again this year, his support has enabled several groups to carry out science projects, including in Nagybajom, Szeged, Szentes and Jászberény. Our projects are scientifically rigorous and professionally coordinated, covering sustainability, environmental awareness and nature conservation, and the results of our research are summarised in a publication. In addition to our projects, this year for the first time we organised a nature conservation camp in Békáspuszta, which was organised together with the Fauna and Flora Foundation and supported by Dr. Katalin Karikó.
Congratulations on the latest recognition!
(Cover photo source: Zoltán Havran)