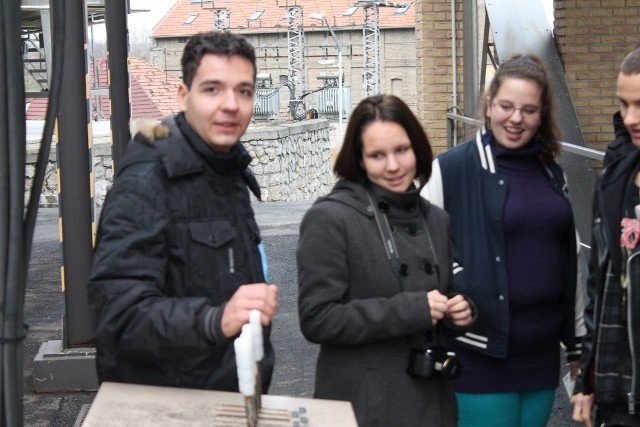 Once upon a time in Villány
With the help of the Csányi Foundation together with four other students I spent a whole day in Villány which is one of the most well-known wine-growing areas in Hungary. I had to get up at very early morning but I was compensated by the enjoyable programmes and the nice weather.
After arriving in Villány we went to the Csányi Winery which produces excellent quality of wine. We could follow the route of the grape from the field to the battle. We could see every little part of the building which was built recently. The best experience was when we went down to the cellar which is almost 1 km long and was full of barrels. Hundreds of old and new barrels can were there. We could take a look at a room which was full of old bottles of wine. The oldest one was a Burgudni made in 1951. These bottles will not be sold. A group of speleologists have discovered a cave of limestone in this cellar, so more research work is expected.
After lunch we visited the vine-lands. We could see the grape-vines and we had the chance to taste some kinds of grapes. The works are done by nine New Holland tractors. They have enough work for each month.
That was my first time in Villány but I hope not the last one. I really enjoyed the programmes and it was good to see the other students from the Foundation. I would like to say thank to the Csányi Foundation for this great day! György-Dávid Valentin, Kaposvár 3.