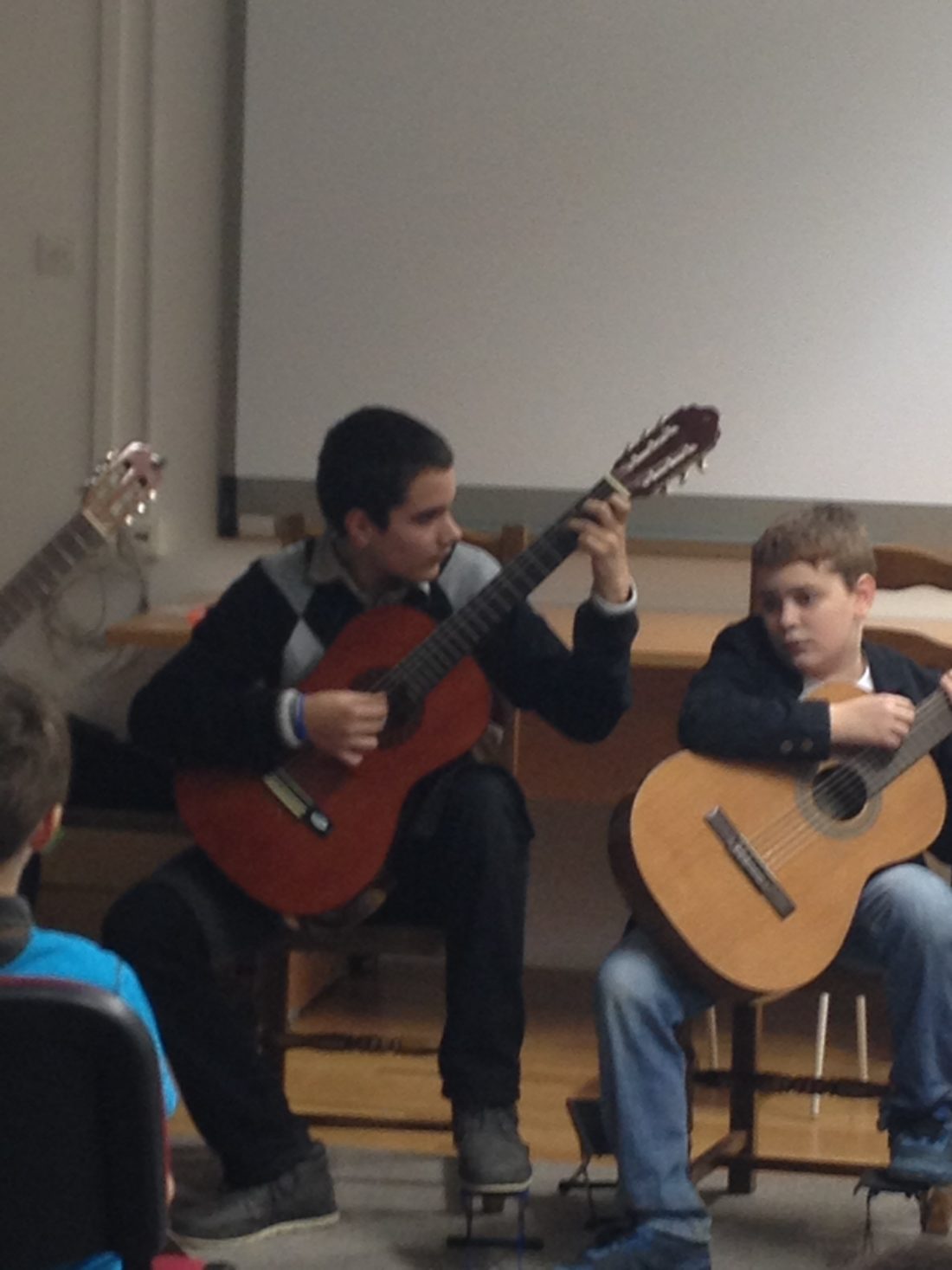 Concert in the ANK
On 25th November a guitar concert was held in the Aquarium hall of the Education Centre of Pecs where the invited guests could show their skill.
Every child performed one of their own works. I played Allegertto from Matteo Carassi. We were presented by our guitar teacher. We went on stage in age order. Everyone was preparing hard for this event and it had its result. I am happy that my parents and our mentor Andi was there on my first performance.
Balazs Wensofszky
Group 3 Pecs
My son, Balazs Wensofszky, attends a class specialised in music at the Apaczai Education Centre. His guitar teacher, Erika Sara, held a concert today (2014-11-25) where her students performed on the stage. They played some songs in front of their families beautifully. I am proud to say my son is very talented. I could see the result of the hard work done on weekdays. I thank his teacher Erika for teaching him the profession and the Csanyi Foundation for its support in it.
Wensofszkyne Pinter Rozsa
Parent
Balazs was preparing enthusiastically for the first concert of the ANK art school where he performed. He attends music and singing classes in the school for three years which both his parents and the Foundation support. Balazs was confident and gave a great performance which was followed by a huge applause.
I am grateful to have been a part of Balazs's first and successful performance.
Andrea Orsos
Mentor