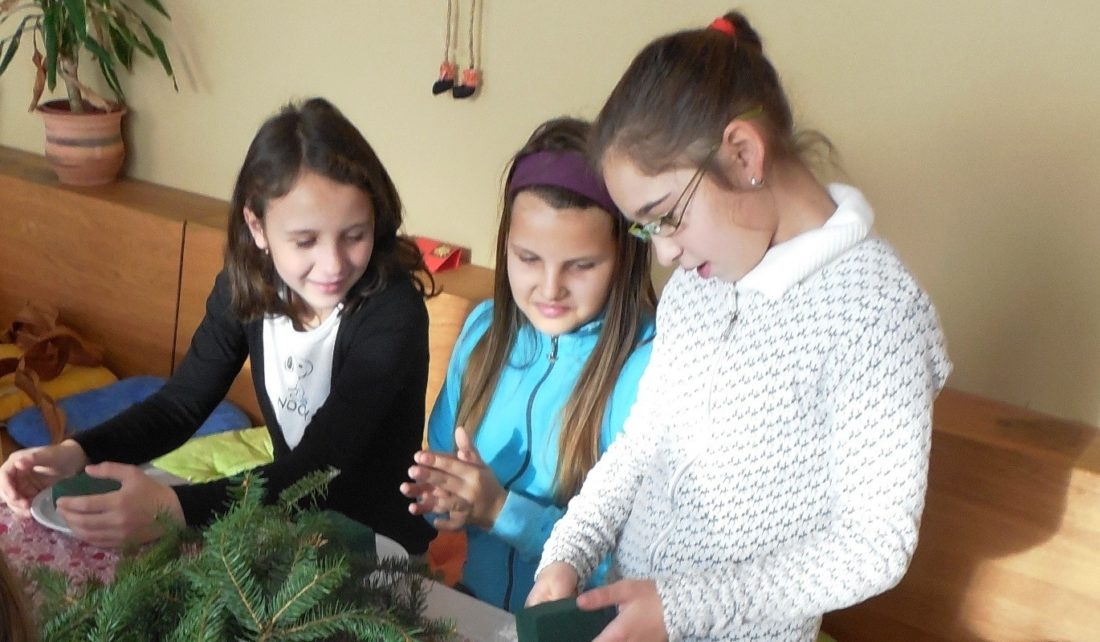 A happy morning in Nagybajom
I waited excitedly what we are going to do during the arts and crafts lesson.
Last Saturday (30th November) despite the cold weather, I was happy to go to the Community House of Nagybajom. Many students from my group and the mentors were already there and they were getting ready for the lesson. While the older Csányi students gathered in another room, we the young ones were preparing nice decorations. As Advent is getting closer, we made table and door decorations from pine tree branches, dried crops and flowers and from pastry. All the decorations were very nice. When we finished, we swapped classrooms and continued the rehearsal for the Advent show. It was a funny lesson, we laughed a lot about the boys.
I enjoyed every moment of it. I am happy to be part of a group like this one with so many nice and smart kids.
Thank you very much for this beautiful day!
Horváth Katalin, NB3