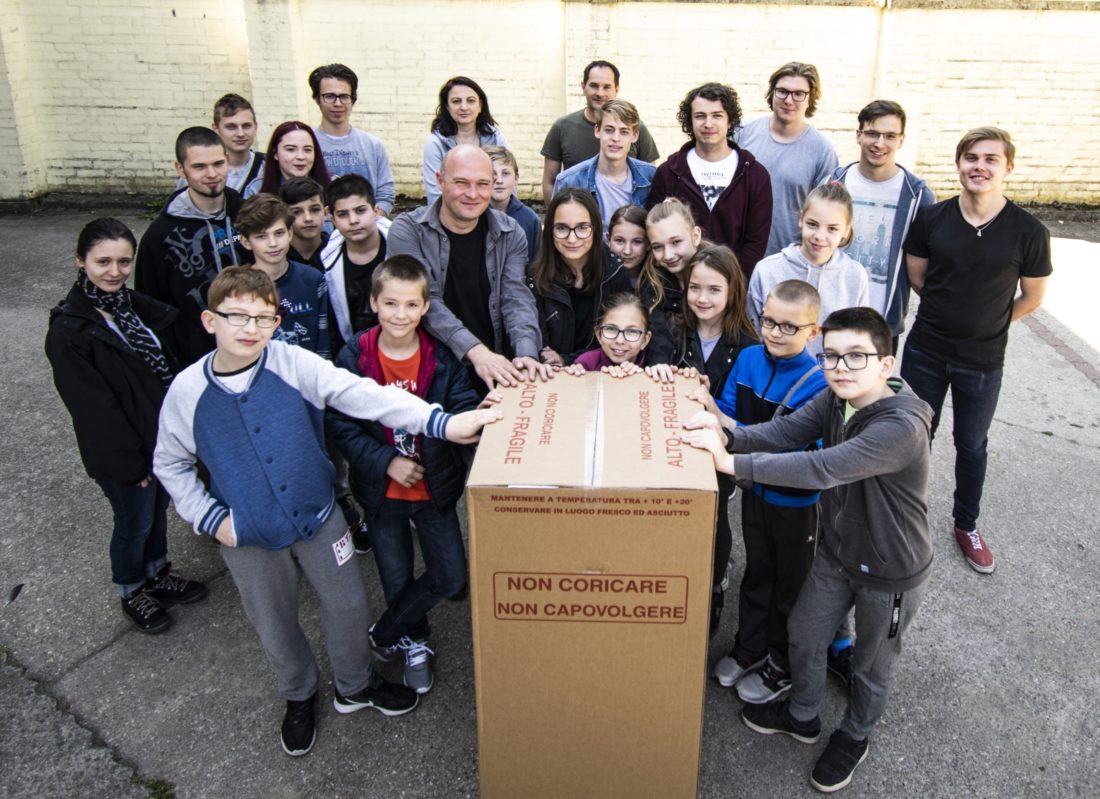 Easter Gift
Community House of Szeged – on 20 April, our mentors were waiting for us at 10 a.m. but the vast majority arrived half an hour later. We were looking forward to this gift, about which Peti had not said anything.
We all were out when the others brought a big carton box from the House. After this Luca took a photo of us, and then finally we opened the big box, from where a huge dark chocolate egg appeared, covered with ed wrapping paper. The wall of the chocolate was about 2 cm thick, and my groupmate Olivér broke it, so that all of us could have some of it. There was an extra gift inside of the egg – two nice pens.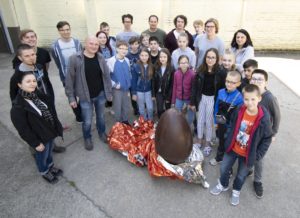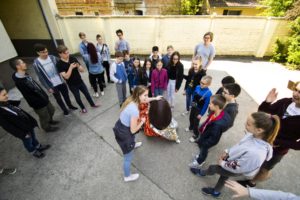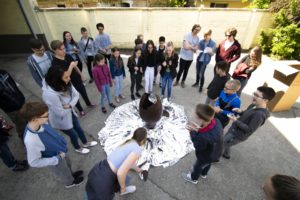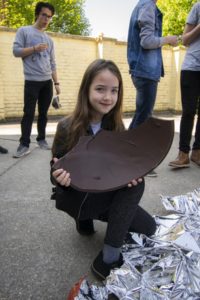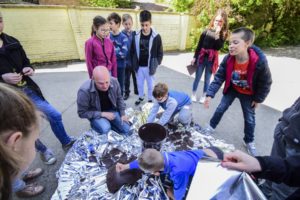 We would like to say thank you for this this present for the founder Sándor Csányi and Erika, chairwoman of the advisory board on behalf of the students and the mentors of the Community House of Szeged.
Stella Kantor
Szeged 2 group
As traditionally in every year, the children in Nagybajom Community House had a huge present. The children opened up the present and saw the huge choco egg inside, given us by father Imre Kozma. After they read the letter attached to it, the younglings broke the egg, revealing a small present. We are really thankful for the present which was given on the occassion of Easter.
"Love is an instinct, we can't give it up, as we can't give up ourselves, nor our world." Father Imre Kozma
Virág Pap, Nb3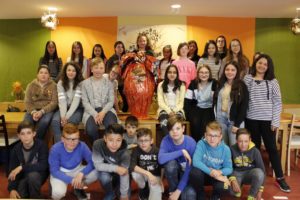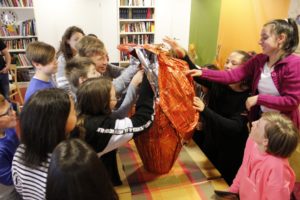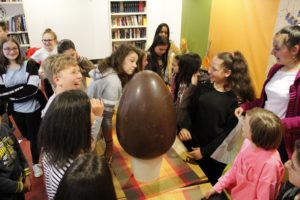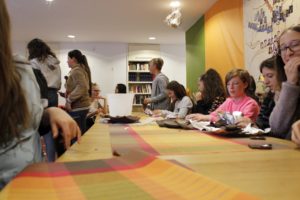 Pécs  Community House :Everyone was excited to open and dig in the giant Easter egg. Thank you for the surprise!