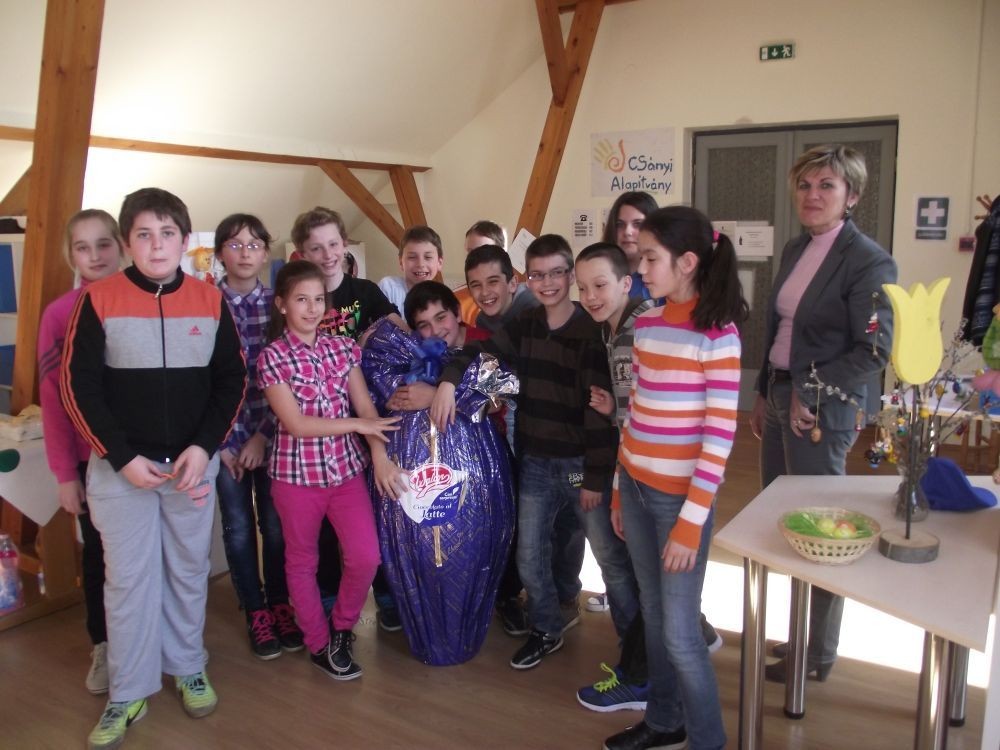 Chocolate Easter Egg
Today on the 31st of March the Easter Bunny has visited the community house in Mohács.
It was a great surprise for the kids, since they had no idea what was hidden in the box. After opening the gift together, they saw the giant easter egg that they were gifted to. After the box was completely unwrapped everybody could taste the chocolate and they even could take a piece home from it. Thanks to the Founder for this easter surprise in the name of the children.
Mohács 1., 2.