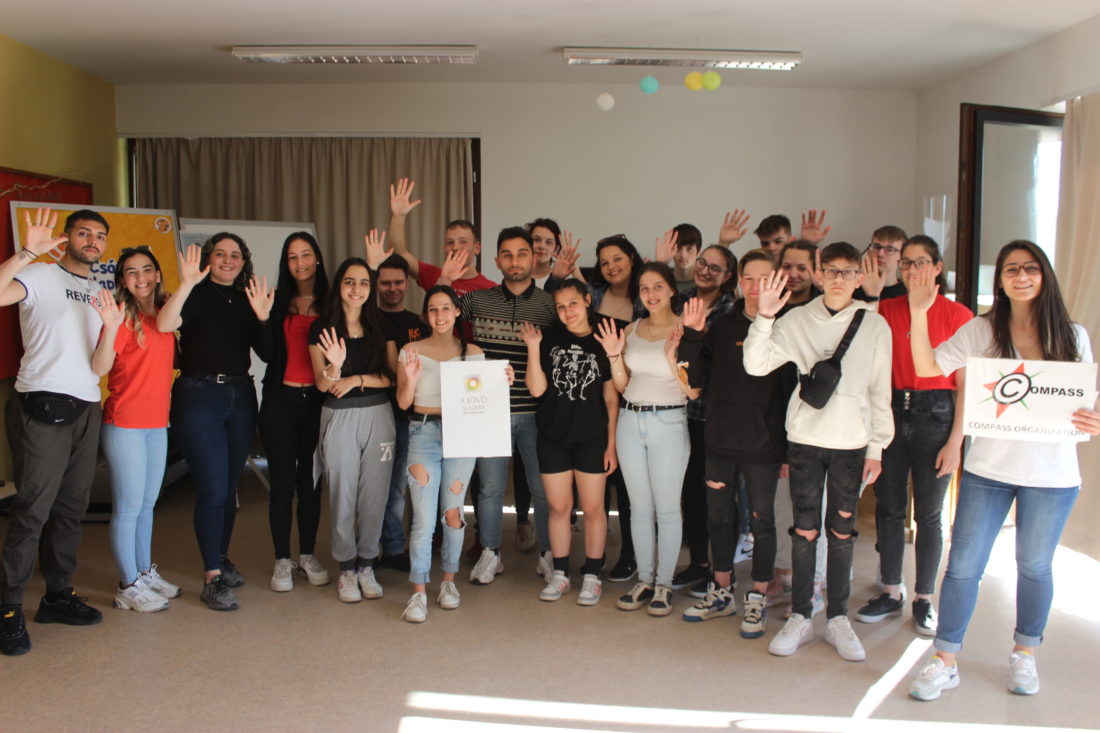 Easter holiday
Today members of the Compass association came to visit us in the framework of our foreign language project. The members introduced us to Turkish culture and their local customs. This time the emphasis was on the upcoming holiday, Easter. After the presentation we had a chat in English with our newfound friends and also enjoyed some snacks, after that we did some craftsmanship together. The afternoon ended with a great folk dance event with magnificent Turkish music, then we showed how their folk music was similar to ours.
It is always a pleasure to see them visit and teach us something new and with that we can further develop our English. Thank you!
We eagerly await our next meeting. We all wish you a pleasant Easter!
Milán Vajda, Nagybajom Group 2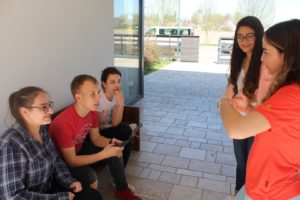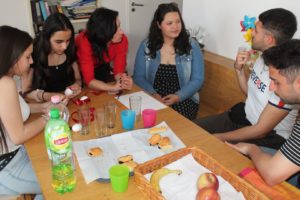 "Hello there! I'm Berrak. I'm a volunteer in Compass Organization. We got the opportunity to participate in the Csenyi Foundation. We have shared information about Easter and Turkish Festivals. We made two presentations for them. We talked about ourselves and different topics (hobbies, abilities, cultures etc.) Then, we danced to traditional music. We have learned we have a similar folk dance. We had a great time with the youths. I want to thank all of the participants. We hope we will see each other again. Thank you to Compass Organization and Csanyi Foundation for this event." Berrak
"Hello, Gizem Hamsıcı from Turkey. I am working for the Compass organization as an international volunteer. At the Csanyi Foundation, we established a program to provide young people with cultural understanding and experience. For this, we informed the young people about Easter and Turkish festivals. I was able to see how the Csanyi organization supports the possibilities that they provide for young people to develop their talents. As the compass organization, we aided this process by providing a workshop. The positive feedback we received from the young people, as well as their enthusiasm and affection for the project, proved that we did a good job. Our experiences were shared within the context of cultural sharing, and our communication in English led to the youngsters breaking out of their comfort zone and speaking English. Being in a multilingual setting improved their personal growth.
However, as a volunteer in this process that I share with young people, I am really glad.  Because I sense the respect and love that young people have for me and believe that I have had some impact on their lives. I'm looking forward to meeting with the youth." Gizem Hamsıcı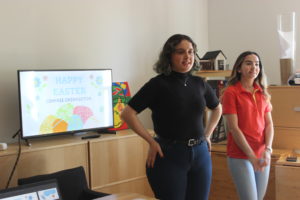 "Hello everyone, I'm Tuana Acar. I am one of the long-term volunteers of the Compass Organization. First of all, thank you very much for your invitation. Your effort to promote your culture is very valuable. We are very happy that you approached us as a friend and shared our experiences. You have been an unforgettable part of my volunteering in Hungary. Sending my love to the entire Chanyi Foundation team. Hope to see you again as soon as possible." Tuana Acar
"Hello, I'm Emre from Compass Organization. And I'm a volunteer which is Turkish as all Compass volunteers.   We had a chance to meet  Chanyi Foundation's youths on April 14th 2022. It was a very fun and unforgettable day for me. First of all, we made a presentation about Easter. Then we talked about the festivals in Turkey. After the presentation, we talked about ourselves one by one to get to know each other better. After a little break, We showed each other our cultural dances. In fact, we didn't just show it, we played at the same time. The atmosphere was very positive and fun. I'd like to attend an event in Chanyi Foundation again. With my Love. "Emre Özdemir