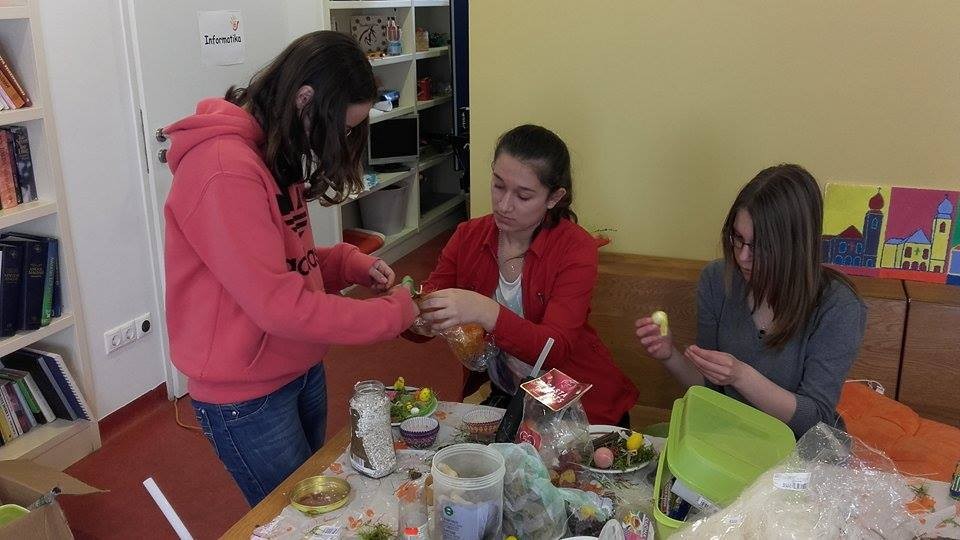 Waiting for Easter in Nagybajom
The spring break has started on Thursday (on the 24th of March), but we were still happy to come the Community House, because we had lessons.
After the literature lessons, with the help of our volunteer we made Easter decorations and painted eggs. We really enjoyed it, and after that, the boys sprinkled the girls with perfume and soda-water. Fortunately nobody get soaked through, and none of us will wither.
Horváth Katalin, group 3 of Nagybajom