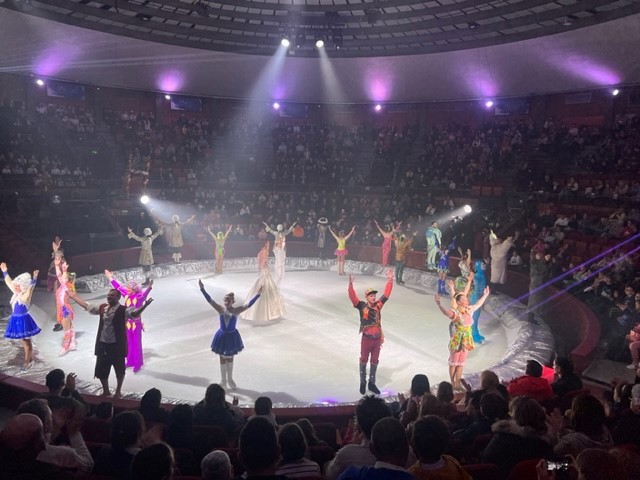 Ice Kingdom at the Hungarian National Circus
On 14 March, students, family members and employees of the Csányi Foundation visited the Budapest Circus. 325 people attended the highly successful performance. The programme featured a performance by the Ukrainian National Circus with their show "Ice Kingdom". Including the intermission, the 120-minute performance transported the audience into a magical fairytale world. The enchanting creatures performed not only pirouettes and ice dance elements on the icy stage, but also impressive acrobatic acts and charming tricks performed by pets. We also saw the world-famous, multiple Guinness World Record-winning artists of the Hungarian circus arts, the Rippel Brothers, who graced the show with their performance. The organisers also treated the audience to hot tea. The performance was a memorable experience for all.
We thank the Budapest Circus for providing us with the opportunity to participate in the programme.