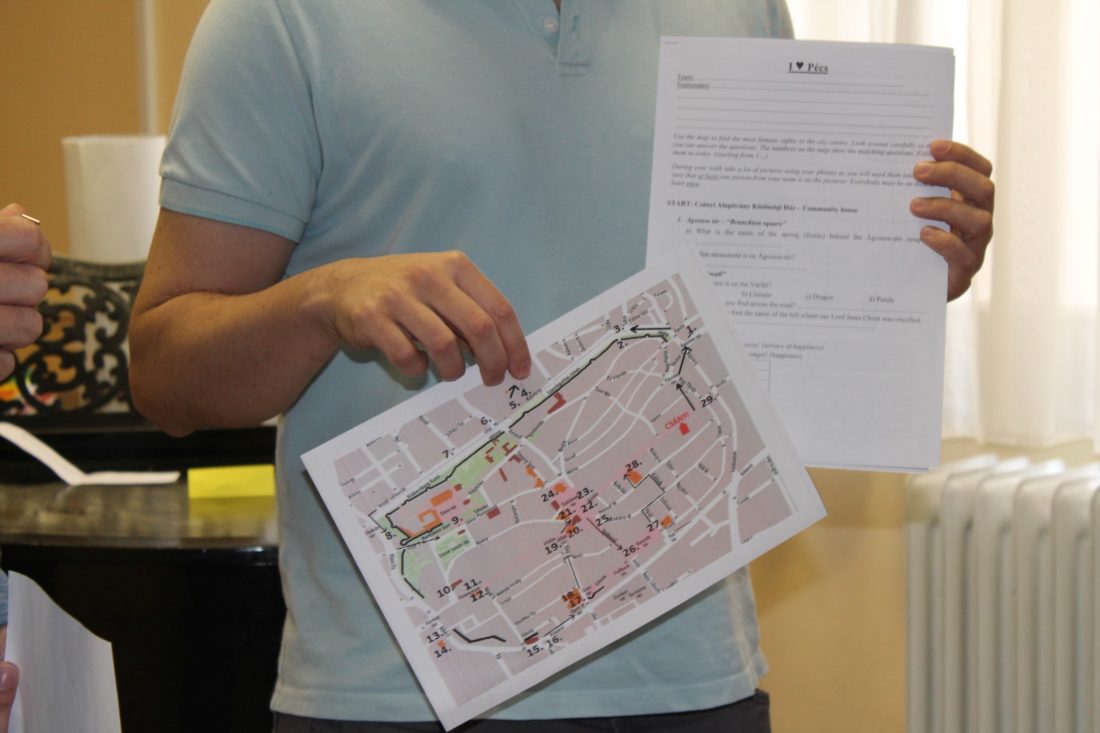 Foreign Language Project Day
Wonderful weather awaited the participants of the project day this year. During the day the students got to know the sights of the city centre. The German and English language worksheets with a map were provided for the city walk for the groups of 3 or 4.  As usual the programme began in the centre of the foundation in Király street, which is the walking street and the heart of the city. Groups were formed from the children and they were let on their way in every five minutes. They started their journeys with great enthusiasm in the streets of the downtown.   The fastest teams finished the competition in around two hours, the challenging questions made the student use their noodles in order to solve the puzzles. As a result the final results were really varied. The most scoring team had twice as many points than the last one. But everyone felt like a winner while consuming the delicious lunch with a smile on the face at the end of the programme.
The winner was the group named Biscuits with gravy with an oustanding performance. The team Nyerhetetlenek came up second.