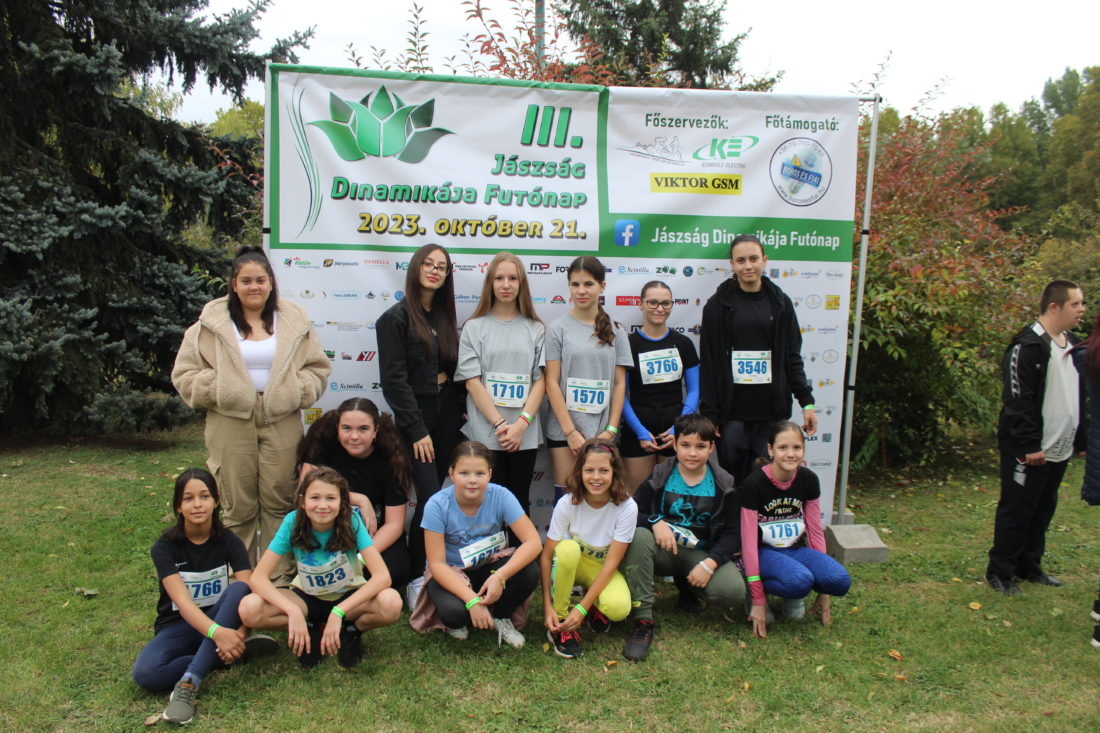 III. Jászság Dinamikája Futónap
The Jászság Dinamikája Futónap took place for the third time in Jászberény on this beautiful warm day, where several people from our Community House represented their groups. Everyone ran according to their own age and abilities. Some ran 300 meters, 1400 meters, and 3500 meters. The organizers encouraged and motivated the runners with a finisher's medal. It was a great joy for me to see so many people come and participate, both young and old. The races were always preceded by a thorough warm-up. Everyone cheered and supported each other. In addition to the running, there were many other activities for the participants, including an exatlon course, so we could experience what it's like to complete such a challenging task. We can leave behind a beautiful morning.
On Saturday (October 21) morning we met in the Community Kall, and soma of us from three groups (J1, J2, J4) with aunt Judit and aunt Dorina tried tod o tot he III. Dynamics of Jászság for running day. The weather was overcast, buti t was very warm, we were in shorts and T-shirts. First, we could pick u pour start number in the sport hall. There were a lot of us, tje smallest ran 300m, the best 21000m. Aunt Dorina started with Maja and Niki at 3500 meters, Barbi and I did 1400m with th 5th graders and we finished in the middle field, where everyone got a medal around their neck. I've never been to a running race before, but I really liked this one, I felt good. Everyone here was so nice, I'm glad I came.