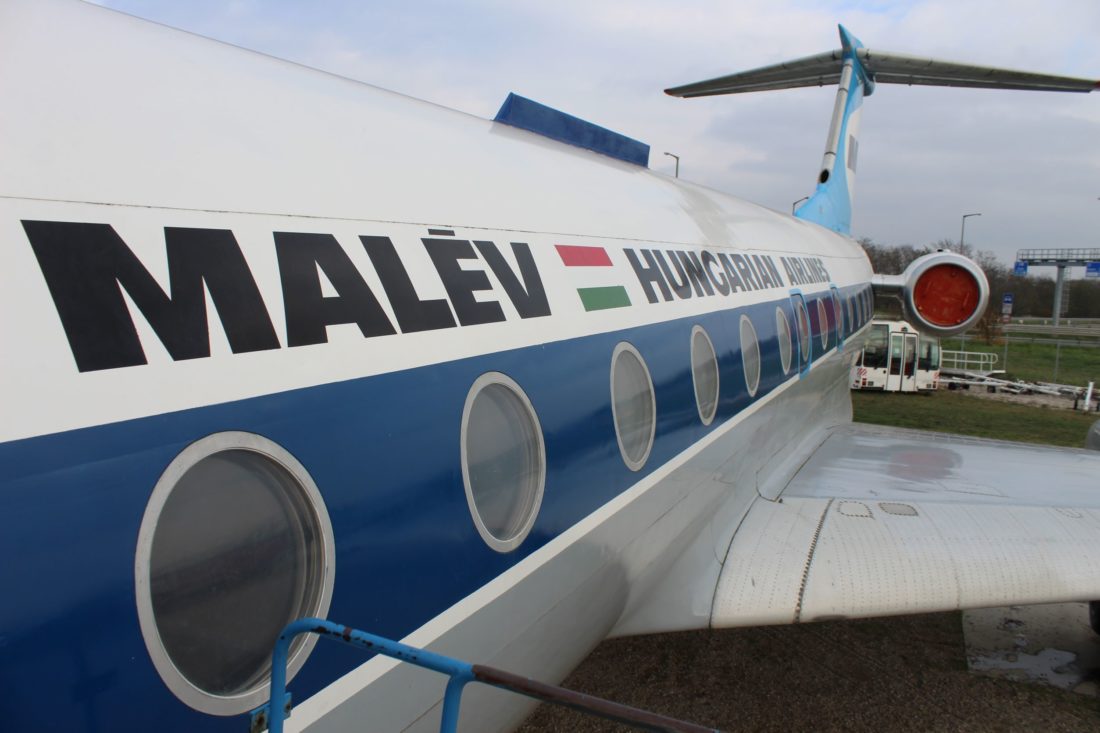 Let's go to the Airport!
Even in the bitter cold of November, the Jászság 4 group is already thinking about summer camps, so today's destination was Liszt Ferenc Airport. In June, England and Germany are waiting for us as a reward for the language competition, so we got to know the airport information and facts, and we also learned a lot of interesting facts. We found out that the airport covers an area of 15 km2, the runway is 1 metre thick, the wind direction is 312 degrees and on average four out of ten pilots are women. We were also accompanied by Kispál Kitti, who explained to my eighth-grade students what to look out for when camping abroad, checking in at the airport and how to imagine being outside.  Hábenciusné Balla Andrea mentor
"We arrived early in the morning at Budapest airport, which was renamed in 2011 to commemorate the 200th anniversary of the birth of composer Liszt Ferenc. First, we had a look at the older aircraft in the Aeropark, where we learned a lot of information about them and were able to board some of them. Then we took a bus to the first checkpoint, which we passed relatively quickly. The second checkpoint was very strict, and it was a bit of a hassle to have a metal button on your trousers. Our guide, Darida Tamás, was flagged because there was explosive residue in the fibers of his clothes. Tamás bácsi has been a pilot for 50 years and now teaches pilots in Paris. During the morning, he told us a lot about his love of his job, flying, planes and we learned that he has been to 69 countries. We were able to watch planes take off and land, for example a two-story plane taking off carrying live animals or high-value equipments. We also got a glimpse of the airport's fire brigade, which completely enchanted us with its modern fleet of vehicles.
After leaving the airport, we had lunch in a cosy restaurant in the city center, then walked to St Elizabeth's Church in nearby Rose Square, and finally headed for the theatre. At the Hungarian Theatre of Pest we went to see "The Treasure Island", where we were accompanied by student Gelencsér Marci, which made us very happy. There were a lot more people than usual, it was a full house. It was an exciting and entertaining show, full of adventure, excitement and, obviously, pirates." Burkus Lili and Simon Ramóna, Group 4 Jászság