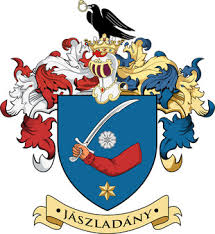 Get to know the Jászság! – Jászladány
In the Jászság group 4, 16 children from 8 settlements go to the Jászberény Community House in the capital of Jászság and we would like to get to know the values ​​and sights of each other's settlements. So the slogan of one of our summer camps is: "Get to know the Jászság!" became and in the planned five days we will walk through the children's settlements on a hiking trail we dreamed of. In the first round, the families help to map their own village and together with the children make a description of the sights and a hiking trail, then photos are taken of the buildings and landscapes. We are constantly sharing these compilations with you. Our fourth settlement: Jászladány. The description was compiled by Letícia Domján. " Andrea Hábenciusné Balla, mentor, Jászság group 4
The large village of Jászladány is located in Jász-Nagykun-Szolnok county, a typical Great Plain settlement in Alsó-Jászság, in the Jászapáti district, with a history of almost a thousand years. It has a population of 426, according to January 2018 data.
History: The archeological finds of the region are mainly from the Copper Age and Roman Age. According to Ferenc Fodor, it was first mentioned in 1067, in the founding charter of the Zászty Abbey. Other sources highlight the written mention of 1399 (Ladan), in 1550 Jász Ladan, in 1567 Jaz Ladan, in 1828 as Ladány in various documents, and in 1910 it is already mentioned today as Jászladány. The origin of its name is unknown, but some derive it from the word "chest." Ferenc Fodor assumes that it was originally inhabited by Pechenegs. Jászladány is also one of the Redempt settlements, then in 1828 King Francis I donated four national fairs to Ladány, together with the rank of a market town, but in 1876 the town's rank ceased to exist. The settlement joined the national railway network in 1882, thus ending its former isolation: its sister settlements: Csíkrákos, Romania), Oromhegyes, Serbia.
Highlights:
-The village is famous for growing onions and red onions.
-In the Roman Catholic Church (1757) a picture of the Holy Family of János Lukács Kracker can be seen.
-Roman Catholic parish: built in 1840 in classicist style.
-Statuette of St. John of Nepomuk: erected in 1808.
-Calvaria: Made in 1757 in Baroque style.
-Trinity statue: made in 1847 in classicist style. Its creator was Jánosné Katona Teréz Tolvay.
-St. Statue of St. Florian: Made in 1893.
-Lourdes Chapel: built in the 19th century.
-St. Stephen statue: made in 2001 by Dezső Paál.
-World War II Memorial: Made in 1991.
Births of the settlement:
-Jenő Kozlay, a Hungarian military officer and an honorary brigadier general of the American Civil War (Brevet), was born here in 1826.
-László Somfai, a music historian, a full member of the Hungarian Academy of Sciences, a former director of the Bartók Archive, and an internationally recognized figure in Bartók and Haydn research, was born here in 1934.