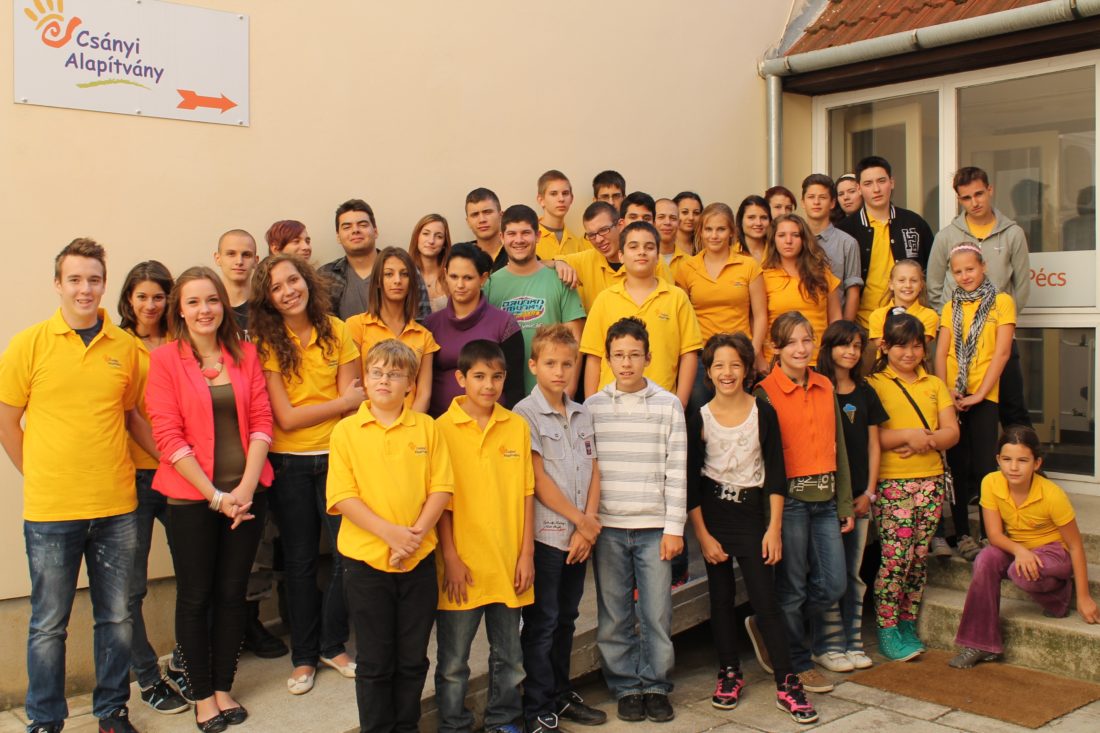 Getting to know each other…
On the 20th the community house of Pécs was loud from children.
After completing the language placement test the old and new Csányi students met for the first time in Pécs. The youngest Csányi students introduced themselves and during dinner the free chatting helped the students to get to know each other better. Remembering back to primary school days made everyone laugh and loud laughter echoed through the house. In the afternoon we celebrated Zsani's birthday form group 3 and it was closed with cake eating. The programmes were good and everyone had a nice day in the community house.