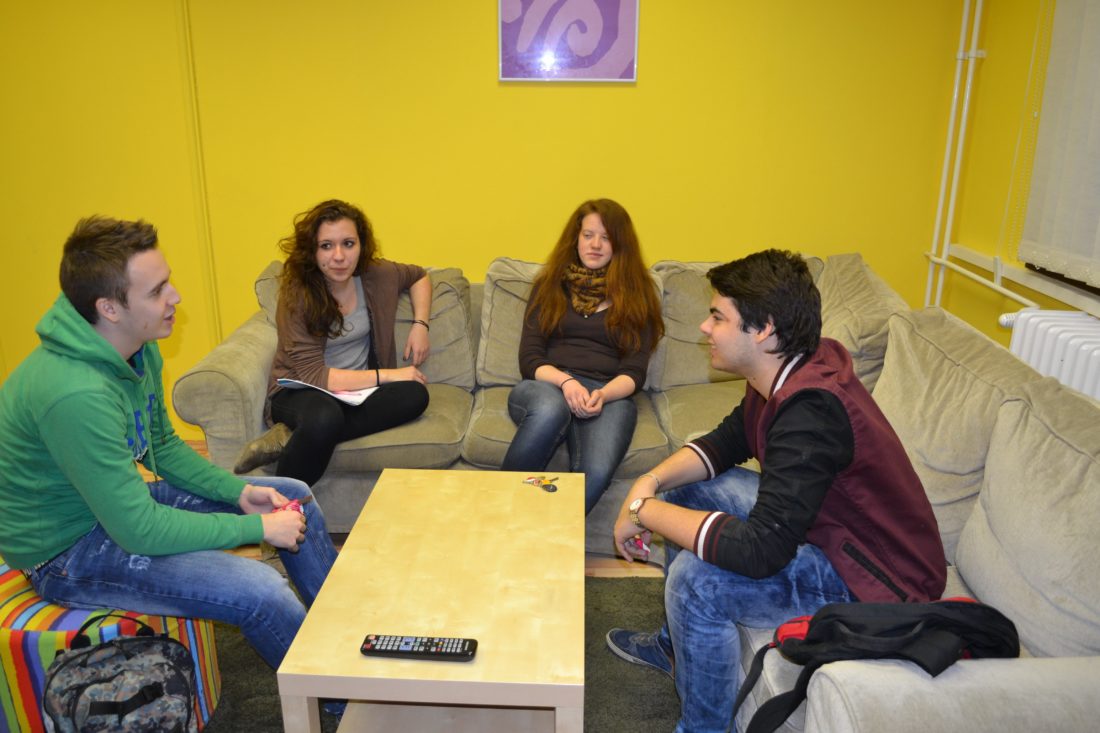 Getting to know each other
Tuesday afternoon the german students of P1 and P2 group started getting to know each other with Valerie a volunteer from AIESEC
I think these kind of language programmes are a perfect way to practice foreign languages. So, not only in classes we can use the acquired knowledge but in real life situations as wellas learn new phrases. Furthermore, we can meet new people learn about their culture and have the possibility of picking up new modern phrases not taught in schools. Valerie is interesting and has taught me many new words and I hope to spend more time with her.
Fekete Judit Adél P1
Today I had a pleasant talk with our German volunteer Valeri. I have learned much about the German school system and university life. This information is useful to me because I will do a DSD exam at the end of the fourth year and it gives me help in the preparation.
Szabó Gábor P1
Today I could talk with Valerie our German volunteer. It was good to try my German skills to with a native speaker. When I didn't understood her I could use English. I feel this was useful to me.
Hermann István P2