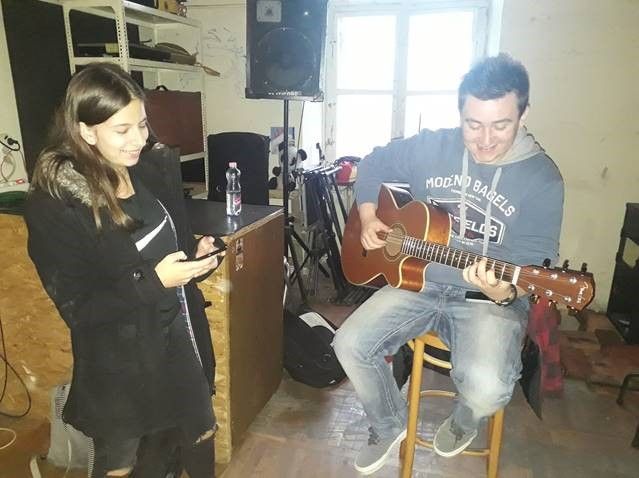 Another Great Rehearsal
Today, we started to prepare for our major gig which will be held next year in April. In terms of genres, we got into the Rock and Americana. We had a look at songs from massive artists and bands like Dolly Parton, the Muse and the Foo Fighters as well. Additionally, we practiced our own original material that we are going to perfrom alongside the chamber orchestra of the Foundation in April. Besides jamming and having fun we still had some time to study song structures and to have a quick little chat about having the right attitude and charisma on stage during performance. Our goal as mentors, is to encourage the youth to be confident on stage because if you play music in live and if you are an artist you must have an impact on the audience by the performance.
There are still a couple of rehearsals ahead of us before the end of this year and we are truly delighted to have more chances to play music together, not only because the personal musical development is important to us but also because playing music is a significant part of ours deep inside. The song goes on.Debreczeni Áron Kaposvár 2.