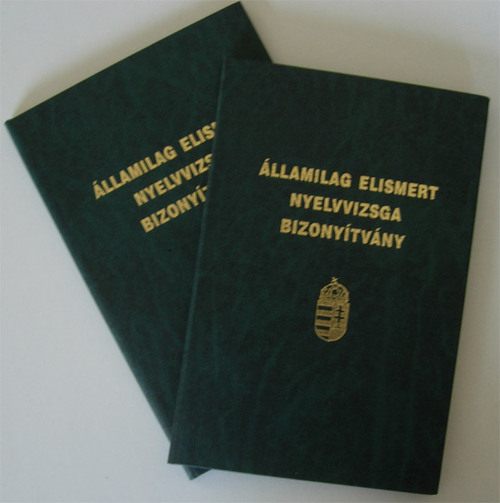 It is not only the English language I mastered at the Foundation
I cannot express how much I thank for the Foundation for the useful English lessons.
In April 2011, together with two other children from Jászberény, I went to take the advanced language exam in English. Of course, all of us succeeded in passing the examination. I acquired 80% of my English knowledge in the Csányi Foundation. I cannot express how much I am grateful to András Szabó (language teacher at the Foundation) and the Foundation itself to be able to speak this foreign language.
Last year my cousin, Flóra, asked me to help her with learning for an intermediate level examination in English. She has already got a degree, but she cannot have it without a successful language certificate. I decided to help her, because I considered it useful for both of us.
Flóra and I started our English lessons in October.  We had more than one lesson a week. She was hard-working and few weeks later she started improving.  I was very happy because she became better and better in using the language. She did not have any problems with learning vocabulary or grammar rules. We had lots of positive experiences while learning together and I was very glad to help her.
In May we weren't confident enough, so we put the registration off.  In summer I travel a lot with the Foundation, but I gave several tasks to Flóra. When I returned home we started revising and practising English. In August we felt that it was high time to take the exam so she paid the exam fee.
On 11 of August the big day arrived. Flóra was very nervous and a bit worried, but I tried to calm her down. To tell the truth I was very nervous too but I knew she did her best and learned everything she could in order to pass the exam. I trusted in her knowledge.  The hours went very slowly but when she came out after the exam and I saw her face I knew, she did it! We went home with great happiness in our hearts!
The three weeks until we received the certificate were passing so slowly, but when we received the letter, we were overjoyed! It was above 70 % – a huge success for both of us. We did it on our own we were determined and hard-working. Flóra says that I am the best English teacher because I am clever, patient and precise.  It feels so good to hear that but I think she is exaggerating. 🙂
I cannot express how much I thank for the Foundation for the useful English lessons. Without them I would not be able to help Flóra to gain her language certificate. Kinga Király, Jászberény