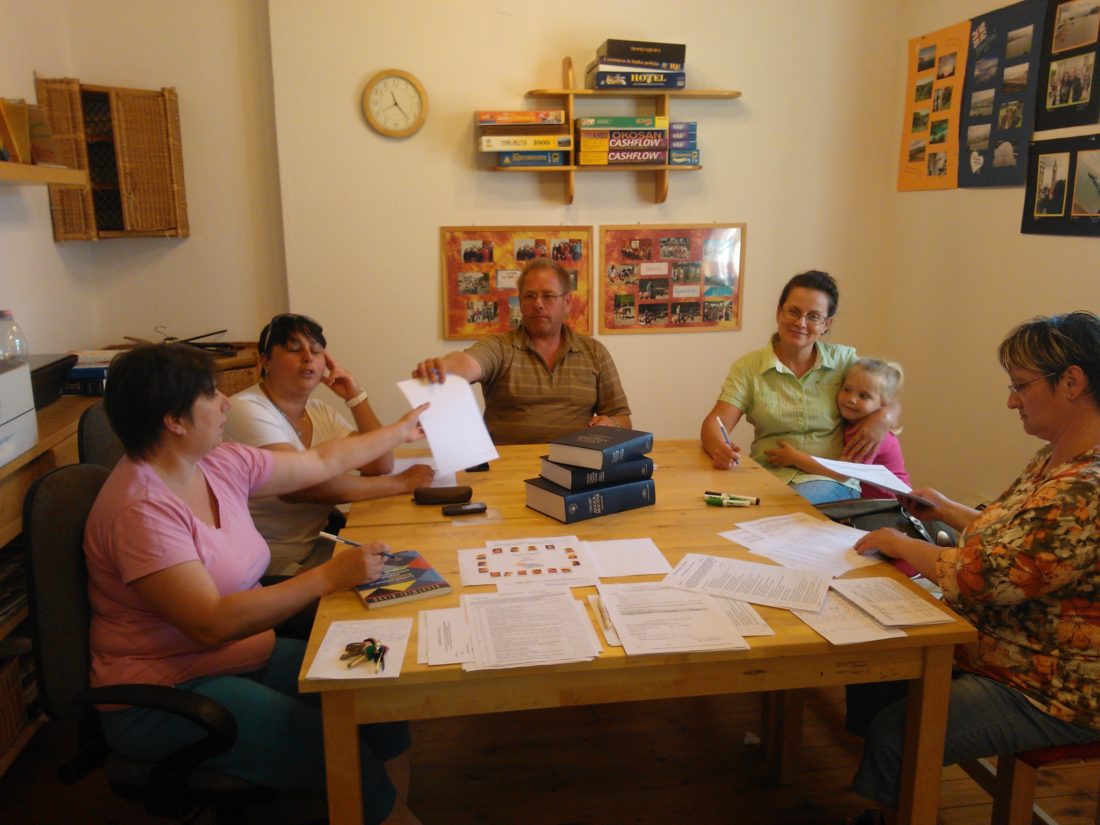 Parent-teacher meeting in the group of Jászság 2
The second group had a  parent-teacher meeting, which started with friendly chat and passed in a good mood as always.
Successfully passed language exams, won tenders, the experiences of graduates were mentioned. We appreciated this year together, talked about the "walk of life" Day and the rating of portfolios that the parents find very useful too. It is said in context of this the theme that it doesn't hurt certainly to take stock responsibly and teach that to the children so they could see their own situation from another view with wider angle and they can use their experience, knowledge to recycle with helpfulness , selfless and gratitude.Besided this, we talked about the camp in June, filled out the questionnaire, and we got news about the new "csányis" students, who are admitted in May. And the same day food package arrived in community house,we would like to thank the recent support!