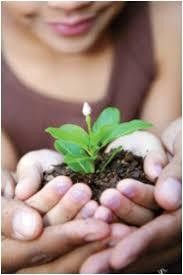 Good Practice
We consider the conference very useful.
Aims of the forums organised by the Hungarian Genius Programme Association is to help to create New National Talent Centres. Sharing locally gained experiences and knowledge, networking, institutions and organisations that work in talent management and strengthening the link between regions and certain professional areas' development is the goal in talent management; in the case of this forum drama-pedagogy was in the focus.
The Csányi Foundation put a great emphasis on drama-pedagogy used in many different areas. As mentors, we could get an insight into the work of drama teachers. We can witness what changes the children go under and what effect it has in their personality development.
On the 28th of April 2014 in Marcali we could approach the topic from a different perspective at the Talent Management Knowledge Transfer Forum among regions organised in the Cultural Korzó. Thinking together about the different talents was on the agenda, idea and experience sharing. We could see a good practice about the everyday difficulties and successes of talent management presented by Hajnal Éva primary school teacher, ANK Talent Centre, Pécs. There was discussion about the daily operation of a regional talent centre and Lázár Péter introduced how and where drama can help in talent management with the tools of drama-pedagogy, which was both new and old at the same time for us, mentors of the Foundation.
We consider the conference very useful to share personal experiences and for networking. Our work in the Foundation was reinforced i.e. it is well-built and well-organised and innovative. The mentors of the new Talent Centres could go home with useful ideas and advice.
Mentors of the Csányi Foundation