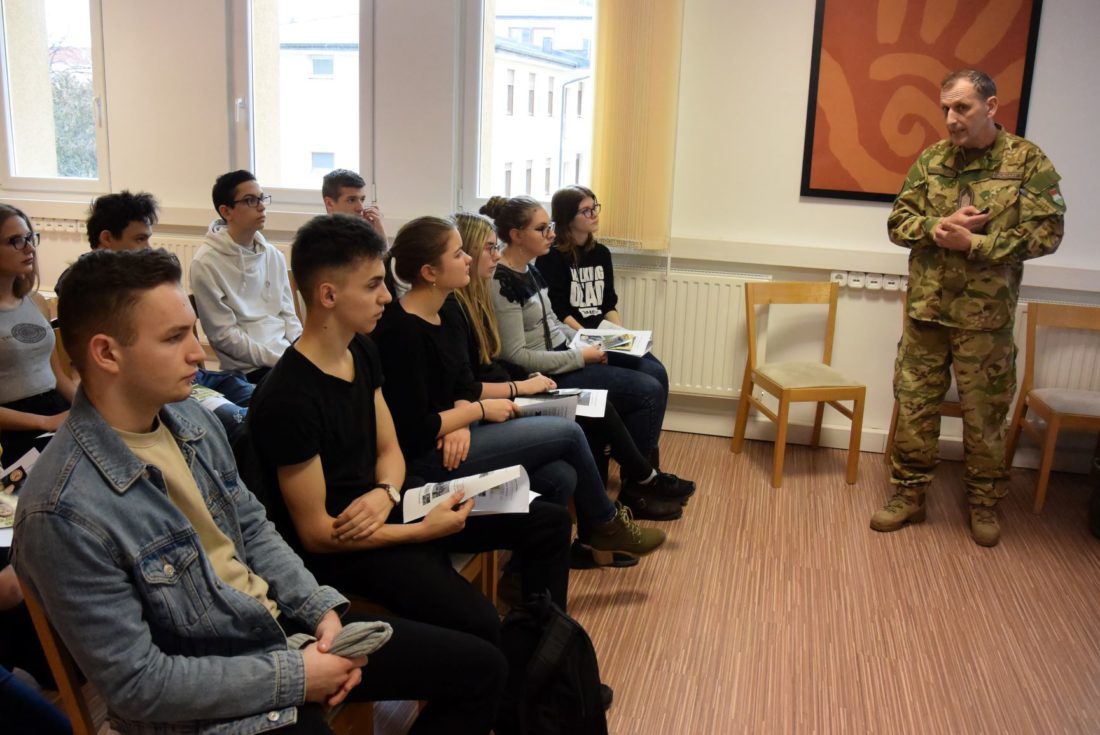 Future in the steel cube
Prospective officers of the Hungarian Defense Forces will be preparing for their chosen career from September, in the course of a completely new, coursework system at the MH Altiszti Academy under the name "Steel Cube".
This new training was also presented by Major Ferenc Lóki on Wednesday afternoon at a career orientation session held for groups 1 and 3 at the Kaposvár Community House. Ferenc Lóki shared a wealth of useful information on under-training, but he also talked about teaching at the Faculty of Military Science and Military Training at the Civil Service University.