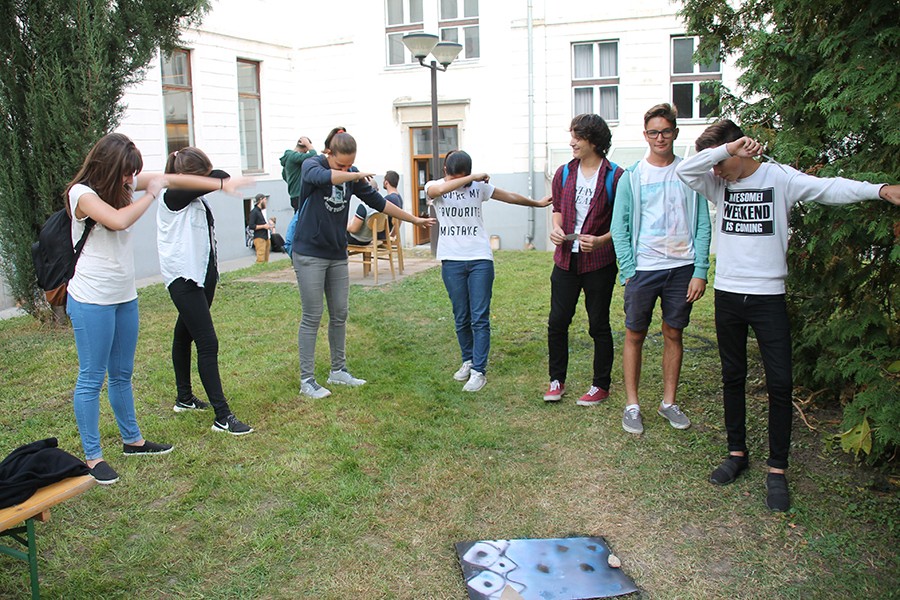 Researchers' Night in Kaposvár
On the 30th of September the 3rd group of Kaposvár visited a gallery orgaised by the University of Art in Kaposvár.
On our way we went to have an ice cream. At first we took a look at a Polish artist's job which was made by the modern technic. Then we registered at the university's porta where we got a little flashlights and rulers. After that we looked around and we saw the arts, we started to creat our artistic jobs at the court. Finally when finised we brought our creations to the Community House and we talked about our experiances and summerized the day.