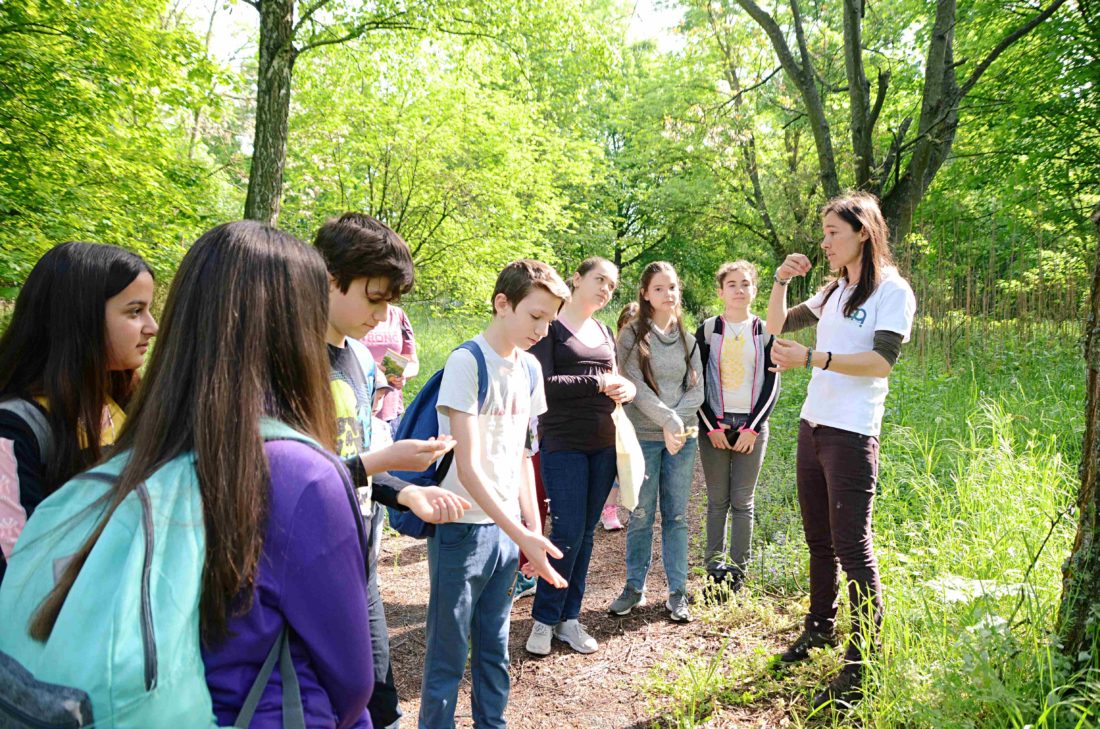 Adventures on land and water at Lake Deseda
Group 1 from Kaposvár spent a busy morning at Lake Deseda near Kaposvár on Saturday, where they also organised Europe Day and the Birds and Trees Day.
The programme started in the morning with a tour of the area's native and introduced trees. Afterwards, we took an electric boat around the lake. The Deseda is home to a wide variety of waterfowl, so we were happy to take binoculars to try to catch some of the more special specimens, but mostly we only managed to catch wild ducks and anglers.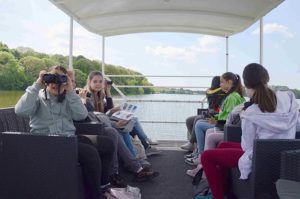 We didn't miss the water playground, where time had left its mark, but it was still a great experience to wander around the playground amidst the frog croaking. Of course we also had a look at the frogs, there were quite a few in the shallow water.
"I really like Deseda so I was glad that we were going to hold our next programme here. On the tree walk the guide showed us the characteristics of the trees and it was especially nice to be able to touch them. I think it's much more interesting to study trees in person than learning about them in a textbook in a science class. But the best part was the boat trip, although we didn't see many waterfowl, it was fun to swing on the water. I'm glad we were able to get outdoors and spend time with the others in this summer weather. "
Váradi Fanni Kaposvár Group 1